How to Pay for College: A 3-Step Guide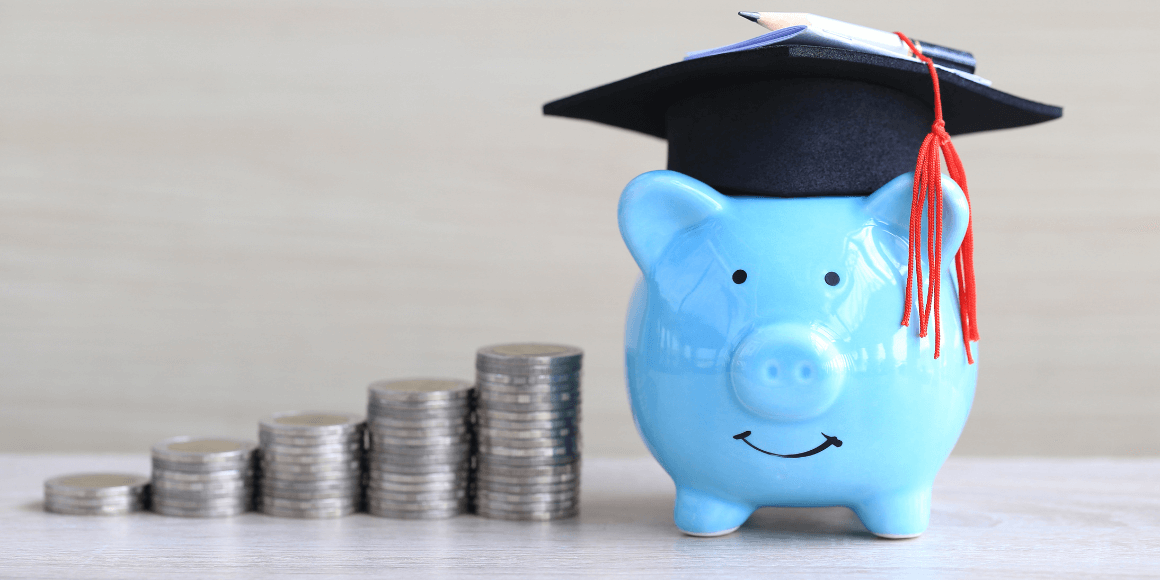 It's no secret that higher education comes with a hefty price tag. The College Board reported that the average annual cost of a public four-year college for in-state students is $9,410 while out-of-state students face $23,980. Those attending a private four-year college are looking at an average annual cost of $32,410. Just reading these numbers can be overwhelming, let alone figuring out how to pay for them.

The good news is that for many students college is not an out-of-pocket expense because of the many available avenues of financial aid. Here's a few ways to figure out how to pay for college without going broke.

Submit a FAFSA

The Free Application for Federal Student Aid (FAFSA) was made available on October 1. Schools use the FAFSA to determine financial aid eligibility, which can include grants, scholarships, work-study programs and loans. If you have a child planning to attend college next fall, you should complete this application ASAP even if you think you won't qualify.

To complete it, you will need documents such as your social security card, tax returns, investment information and banking statements. Completing the FAFSA might make you want to tear your hair out, but it's worth it in the long run. The U.S. Department of Education, the department behind the FAFSA, has tried to make things easier with the creation of the My Student Aid app, which lets you finish the FAFSA from your smart phone.

A few things to note about the FAFSA:

This is a FREE application – it says it right in the name – and should only be completed at www.FAFSA.gov. If you find a site asking you for payment to complete the application, do not use it. It's bogus, and you will fall victim to fraudsters.

Also, don't lie on your application in an attempt to get more financial aid. The Higher Education Act of 1965 outlines fines, penalties and potential jail time for falsifying your financial information.

Finally, don't be concerned –unless you ignored the advice against lying – if you are asked for more information once it's submitted; one-third of all FAFSA applications are selected for verification, which requires additional documentation from you or your child.

Review the types of financial aid offered

Once you have completed the FAFSA, the college or university to which your child has applied will create an initial financial aid packet outlining what you are eligible to receive, which can come in the form of:

Grants
A grant is money given to an undergraduate student that does not have to be repaid. Most commonly, grants come in the form of a Federal Pell Grant; Federal Supplemental Educational Opportunity Grants are also provided to students with "exceptional financial need."

Scholarships
Like grants, scholarships do not have to be repaid. They can be need-based, merit-based or both. Some scholarships may be included in your initial financial aid package based on both your completed FAFSA and on the college application.

Scholarships are also available from a number of schools, churches, civic organizations, financial institutions and more. These require application, and they are based on criteria, which might include area of study, determined by the awarding organization. Start your search early. If you are a member of Benefits Plus, you have access to their Student Grant Locator, a database of financial aid sources from across the country.

Also, 7 17 offers 12 $1,500 scholarships for post-secondary education each year; eight are university-based scholarships while the remaining four are for any accredited post-secondary education at any college, university or trade school. Applications for the 2019-2020 school year are available, and the deadline to apply is March 1.

Work-Study
Work-study is a federal program that provides part-time jobs, often on campus, to students that let them earn money. Many are related directly to the student's area of study.

Loans
The cost of a post-secondary education is soaring, and along with it the burden of student loan debt. If taking a loan, please take the time to review all options that are available to decide the best possible financial outcome for your individual situation.

And, a note to students: you might think you can repay your loans quickly, but consider all of the other costs that come along with the real world. Those costs are real and may not come with the paycheck needed to support them right away.

Typically outlined as available in a FAFSA are:

Direct subsidized loans, which are available to undergraduate students with a financial need. The amount you can borrow is determined by the university you attend and cannot exceed your financial need. The interest on these loans is paid by the U.S. Department of Education while you're in school, during the grace period, and during any loan deferment period.
Direct unsubsidized loans, which do not require the undergraduate or graduate student to show financial need. Again, the school determines the amount the student can borrow, and the student is required to pay interest on the direct unsubsidized loans while in school.
Direct PLUS loans, which are for those attending graduate school, or for parents of dependent undergraduate students to assist with their child's financial aid. Again, interest accrues while the student is in school.

The Direct Subsidized and Direct Unsubsidized Loans have a six-month grace period after graduating or leaving college, or dropping to half-time enrollment to allow you to assess your finances and develop a repayment plan. Direct PLUS loans do not have a grace period.

Consider savings choices

It's never too early to start saving for your child's education, if that's the route you are going to take. A 529 Savings Plan allows you to grow your savings tax-free as long as the money is used for qualified educational expenses.

Some parents also choose to use the equity in their home for their child's college expenses. The parent will either pay off their mortgage off completely or pay down a majority of it, and make tuition payments with either the money saved by no longer having a mortgage or a home equity loan.

Look at other ways to afford

There are a few other creative ways to pay for college tuition, such as using rewards programs like Upromise to save towards college tuition, or taking advanced placement (AP) courses in high school to earn college credit ahead of time.

There are also ways that, while they might offer a less conventional college experience, can really make a difference in cost. For example, your child might consider finding a job or study program that will pay for his or her schooling as they go. Or, he or she might take a year at a close-by state or community college to earn credits at a lesser cost, and then coordinate the transfer of credits to the college of their choice to finalize their degree.

For an in-depth look at Affording College please visit: www.717cu.com/KOFE. Once you proceed to the KOFE site, select financial publications from the KOFE table drop-down menu. 7 17 has partnered with KOFE (Knowledge of Financial Education) to provide free financial education tools to help support members' long-term financial health. Resources include publications, videos and more. Plus, you have free access to financial coaches, seven days a week!