Easy Tips for How to Save on Your Energy Bill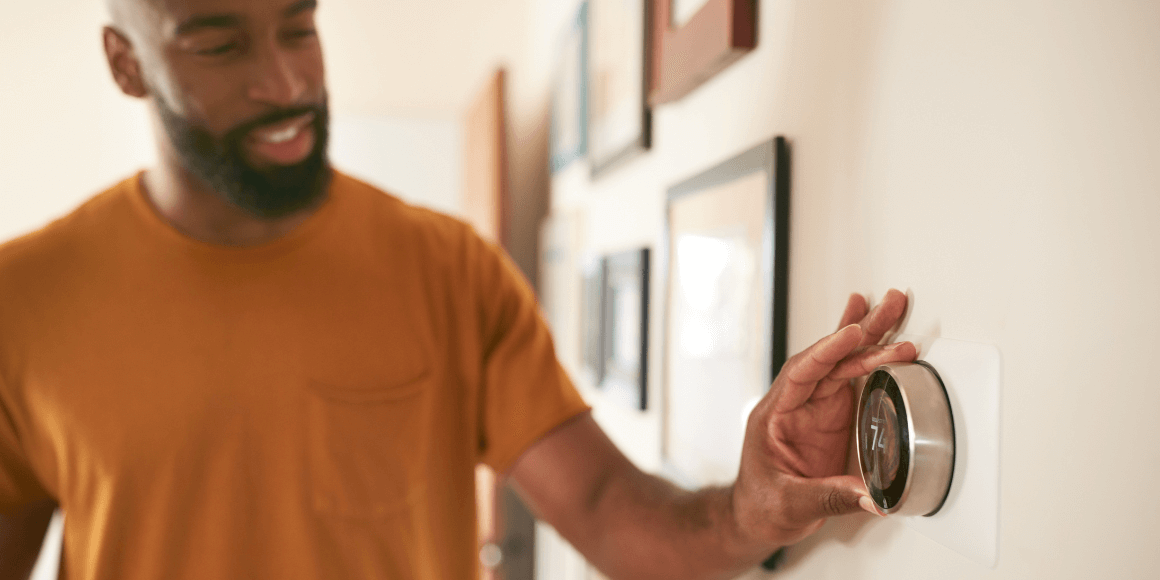 Are you looking to save money? Why not start at home? The average Ohio family will spend an average of $1,300 on residential energy costs each year with a portion of the cost being wasted.

With some inexpensive changes, you may be able to save on your energy expenses.

Heating and Cooling Your Home
Heating is the largest energy expense in most homes, accounting for almost two-thirds of annual energy bills in colder areas of the country. Cooling is another significant expense, especially in the south and west. Here are some tips to keep your house comfortable without draining your wallet:
Insulate: Want to cut your heating and cooling needs by up to 30% and make your home more comfortable in the process? That's what proper insulation can do for you. Attic insulation is usually the most effective because the attic is one of the largest sources of heat gain.
Plug the leaks: Money could be leaking right out of your doors and windows if you have cracks or holes that lead outdoors. Caulking or weather stripping can make the area airtight and save energy. You can also purchase inexpensive foam insulation that can be sprayed into cracks.
Time it right: Get a thermostat that you can program to adjust the temperature at certain times when your need for heating or cooling isn't as great. Also be sure to keep lamps and other heat producing appliances away from the thermostat, or it will result in a misreading of the air temperature.
Cycle off: Some electric companies will give you a discount if you allow them to briefly cycle off your heating or air conditioning during peak times of the day. Other electric companies charge less for electricity used during off peak rather than peak times. You can time tasks like drying clothes or running the dishwasher for those times. Ask your energy company for details.
Come clean: Regularly clean the air conditioning coils as well as the air filter for your air conditioning and heating units.
Go with the flow: Most experts don't recommend just closing off the heating or cooling vents in rooms you don't use to save energy. Doing so can actually make your system work less efficiently.
Make shade: Shade can block direct sunlight from sunny windows and significantly cool your home (as much as 20 degrees in summer!). Try planting trees or using window awnings to reduce bright sunlight. Also plant trees or shrubs to shade your air-conditioning units (be careful not to block airflow). You can save 10% of the unit's electricity cost this way!
Install ceiling fans: When properly purchased and installed, ceiling fans can make a warm room seem cooler in summer, and warmer in winter.
Appliances
Clothes Washers and Dryers
Stay cool: Wash as much clothing in cold water as possible. Most clothes don't need to be washed in hot water to get clean.
Stay clean: Clean the dryer lint screen every time you use it, and also check the hose that connects to the wall periodically to make sure lint hasn't accumulated there. Not only can you save money, but you may prevent a fire as well.
Hang it up: Install a clothesline to dry (or partially dry) clothing when the weather is nice. As an added bonus, your clothes will have a nicer fresh smell!
Don't skimp: When you do use the dryer, make sure you have a full load of clothes. It may actually take clothes longer to dry if you use a small load.
Get the best: When you do buy a new washer, choose an energy efficient front-loading model to conserve water.
Dishwashers
Air dry: Run your dishwasher without the dry cycle and then open the door so dishes will air dry overnight.
Fill it up: Run the dishwasher only when you have a full load. (It's usually cheaper, by the way, to run a fully loaded efficient dishwasher than to wash a comparable amount of dishes by hand.)
Refrigerators
Come clean: Clean the refrigerator coils periodically (check your owner's manual). Also make sure your refrigerator is defrosting properly or it will take more energy to keep cool.
Fill it up: A full refrigerator and freezer are more energy efficient. Keep yours full or use gallon jugs of water to take up unused space.
Trash it: An old refrigerator may be an energy hog. Consider whether the cost of a refrigerator in the garage, for example, is worth the cost. When you do buy a new fridge, choose an energy efficient model.
Water Heater
According to the Department of Energy, heating water accounts for about 14% of your utility bill. Here are some tips for cutting that expense:
Go low: Turn down your water heater thermostat to 120 degrees (unless your dishwasher requires a higher temperature).
Wrap it up: Use an insulation blanket on your water heater.
Time it right: If you use hot water at fairly regular times during the day (early morning and evening, for example) install a timer that will allow you to turn off the hot water heater during times when you aren't likely to use it. Hot water will still be stored in the tank for use during the times it's turned off. If you need more, for showers or the dishwasher, you can just turn the hot water heater on ahead of time.
Invest in the best: Consider a new energy efficient water heater if yours is old. Tankless water heaters are especially efficient because they heat water as it passes through the appliance. They only heat water as needed and don't take time to reheat water.
Conserving Water
Whether you live in a part of the country where water is plentiful or not, it's still a good idea to preserve this natural resource.
Water wisely: If you must water your lawn or outdoor plants, always do it in the early morning or late evening. Water during the heat of the day and as much as half of the water from the sprinkler will water the air!
Mulch trees and plants so you won't have to water them as often to help them stay healthy.
Watch the grass grow: Put off mowing the lawn long enough to allow a taller base of grass to grow, then set your mower for a higher cut. Longer grass will retain moisture better, and will actually look–and be–healthier.
Go local: Instead of landscaping, try xeroscaping–using native plants and trees, especially drought-resistant varieties, to save water.
Try low flow: Energy–saving low flow showerheads can pay for themselves in just a few months. Invest in a good quality one (around $35) or you may be disappointed with the results. Got kids who love to shower for hours? Get a timer to tell them when shower time is up.
Shut it off: Turn off the water when you're not using it–when you're brushing your teeth or shampooing your hair, for example.
Lighting
Use fluorescents: Compact fluorescent bulbs cost more, but can save money in the long run and last much longer. In fact, replacing just 25% of the lights you use often with fluorescents can cut 50% off the portion of your energy bill you spend on lighting.
Turn them off: Turning lights off when you leave the room will save electricity and money.
For more information on ways to cut your energy bill, contact your local power company and visit the Department of Energy's Home Energy Saver website at: www.homeenergysaver.lbl.gov.

For additional tips, visit Save Energy, Save Money at www.717cu.com/KOFE. Once you proceed to the KOFE site, select financial publications from the KOFE table drop-down menu and then click on money management. 7 17 has partnered with KOFE (Knowledge of Financial Education) to provide free financial education tools to help support members' long-term financial health. Resources include publications, videos and more. Plus, you have free access to financial coaches, seven days a week!