6 Tips for Managing Financial Anxiety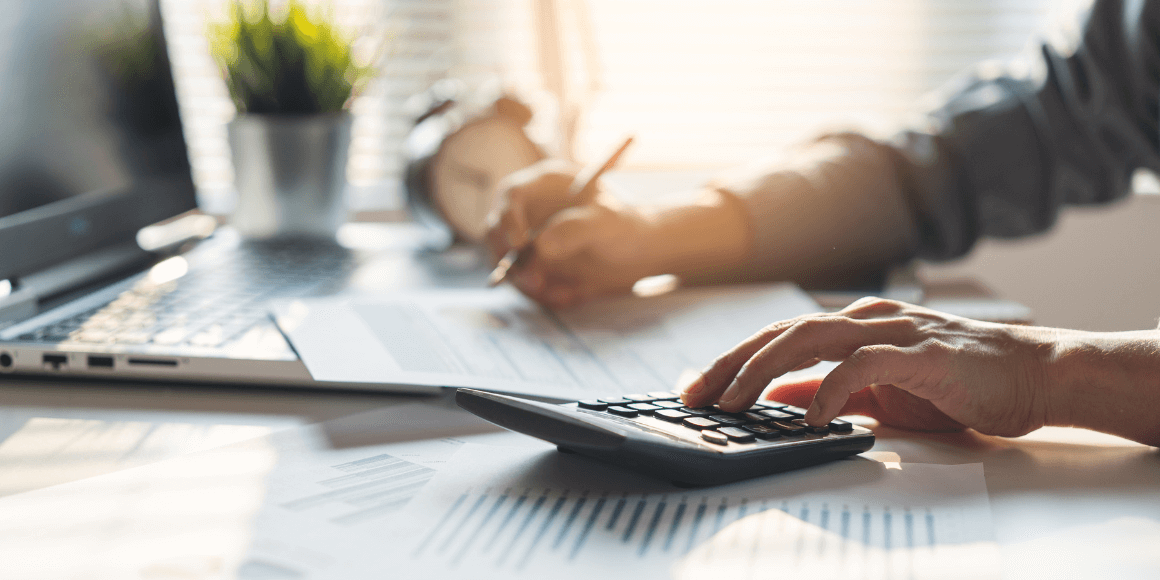 The Global Financial Literacy Excellence Center at The George Washington University found that 36 percent of American working adults aged 25 to 60 are considered "financially fragile." This is defined as having the inability to either cope with an immediate $400 expense or the inability to come up with $2000 in 30 days. Being financially fragile means that something like a car repair or a medical bill can cause a chain reaction of financial issues that can take years to mend.
Being financially fragile can be a scary, lonely feeling that can lead to stress and anxiety on top of your financial woes. Here are a few tips that help you become less financially fragile.
Budget
If you don't have a budget in place already, take the time to establish one now. No one loves making a budget, but taking an inventory of your expenses each month is essential to assure you don't fall deeply into debt.
A budget also helps you determine where you can cut corners to stretch your income. We won't get all preachy about cutting out your morning latte, but there's a good chance that you can find something to nix from your day-to-day spending.
Pay yourself first
Make sure that your budget includes a line for savings, if possible. Even if it's five dollars or five percent of your monthly income to start, your savings will add up quickly. This reserve can help you stop living paycheck to paycheck while also alleviating concern over covering emergency expenses.
Choose a savings account with a good interest rate to watch your savings grow faster. Once you have enough saved, transfer it into a Money Market or Certificate for a higher return on your deposits. This will help you cushion your emergency fund, and in time, allow you to clearly establish a path toward achieving your savings goals, such as a new car, a family vacation, or needed home repairs.
Retirement Plan
Even if retirement seems distant, it's never too early to start saving for it, especially if your employer offers a match. By setting aside a small percentage of your monthly income, your retirement savings will help you avoid working longer and keep you financially stronger in your golden years.
Just make sure you are putting away a percentage that allows you to afford everything in your day-to-day life. Otherwise, if you must withdraw funds to cover emergency expenses, you will pay some steep penalties.
Use credit cards wisely
Using a credit card to stretch or cover expenses can be tempting. It might help immediately, but it can hurt in the long run. A credit card is still a loan that has to be paid off. When using a card, keep in mind:
Paying only the monthly minimum payment can lead to spending hundreds, if not thousands, more on interest.
Pay your cards on time to avoid late fees or dings to your credit report.
If you can't make a payment, call your credit card issuer to see if there are alternative payment arrangements that can be made.
Automate your payments
By automating your payments for cell phone bills, car payments, your mortgage and the like, you make it less likely that you'll forget to send a payment or that you will pay it late. Avoiding those hassles means you also avoid paying late fees that can add up and cut into your savings.
Don't spend your pay increase
Are you expecting a raise this year? Instead of increasing your spending as your pay increases, put that extra income into your savings account to cushion your emergency fund even more.
For a more in-depth look at "Does Your Financial Situation Scare You?", please visit: www.717cu.com/KOFE. Once you proceed to the KOFE site, select "Financial Publications" from the KOFE Table drop-down menu. 7 17 has partnered with KOFE (Knowledge of Financial Education) to provide free financial education tools to help support members' long-term financial health. Resources include publications, videos and more. Plus, you have free access to financial coaches, seven days a week!