Four Financial Tips for New College Grads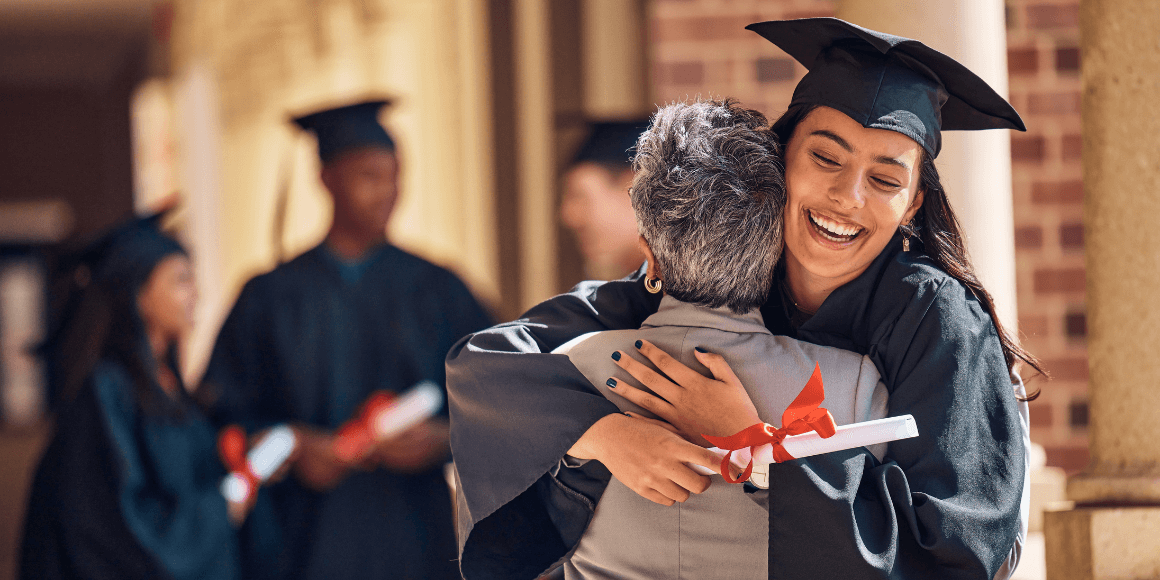 Graduation season is here. While it might be hard for soon-to-be college grads to believe, it's time for the real world … of jobs, bills, taxes, student loan repayment and more. You know, the fun stuff you've been preparing for over the last four years. It can be exciting but challenging, especially when you consider that most college graduates are saddled with overwhelming student loan debt. The Institute for College Access & Success (TICAS) reports that 68 percent of 2015 bachelor's degrees recipients graduated with student loan debt at an average of $30,100 each. Here are a few tips to handling your post-graduation finances.

Create a budget
Having a budget, or a spending plan, in place helps you live within your means. It's a clear visual representation of your income and your expenses, which is especially helpful if you're taking on major bills such as a car payment, rent or insurance for the first time.
Start the process by writing down all sources of net income – that's income after taxes, retirement funds and social security is taken out. Next, list each of your monthly expenses. Remember to create a budget line for savings. Just a few dollars or small percentage from every paycheck will add up quickly to create an emergency fund for unexpected expenses. It's important to note that a budget is a living document that should be revisited and amended over time.
Educate yourself about personal finance
You didn't go into your final exams without reviewing the information at least once, right? Personal finance is the same way. You have to study to be successful. KOFE (Knowledge of Financial Education) is just one of the many sites with substantive information on keeping your financial life on track. It has publications, infographics and access to qualified financial coaches to answer your questions and guide you in the right direction.
Start paying your student loans
Remember that little nugget up top about student debt? That can work out to approximately $300 each month, which can be daunting when getting your first "real" job. There are some short-term solutions for making repayment easier: deferment, the temporary suspension of payment, and forbearance, the temporary lowering of payment. These options can be helpful, but keep in mind:
While both options might be available to you, you must request them from your loan servicer. Once requested, to avoid default, you must continue to repay your loans until your loan servicer notifies you that the deferment or forbearance is in place.
With all federal student loans, you are still responsible for paying any interest that accrues during the forbearance period, which could add significant time and money to your repayment. However, not all federal student loans in deferment require you to pay accrued interest during the deferment period. Refer to this page*, or check with your loan servicer, for more details.

Whatever you do, don't ignore your loan repayment. Yes, it's hard to send that money out the door every month, but ignoring it can seriously damage your credit report and make it impossible to get an affordable mortgage or car loan down the road. Keep in mind, too, that most loans have a repayment grace period after graduation, which could give you a few months to save money and sort out the details.
Remember retirement
You just graduated and now we want you to think about retirement? Yep. Even though you plan to be in the workforce for the next 40 or so years, there's no better time than now to start thinking about it. Experts recommend putting 10% of your annual income into a retirement savings. Ten percent might be hard to swallow – or even afford - when you only just started making money. If it is, try to save at least the minimum of your employer's match, if one is offered.
For a more in-depth look at Financial Realities for College Grads, please visit: www.717cu.com/KOFE. Once you proceed to the KOFE site, select publications from the KOFE Table drop-down menu. 7 17 has partnered with KOFE (Knowledge of Financial Education) to provide free financial education tools to help support members' long-term financial health. Resources include publications, videos and more. Plus, you have free access to financial coaches, seven days a week!