Fraud Alert vs. Credit Freeze: Which is Right for You?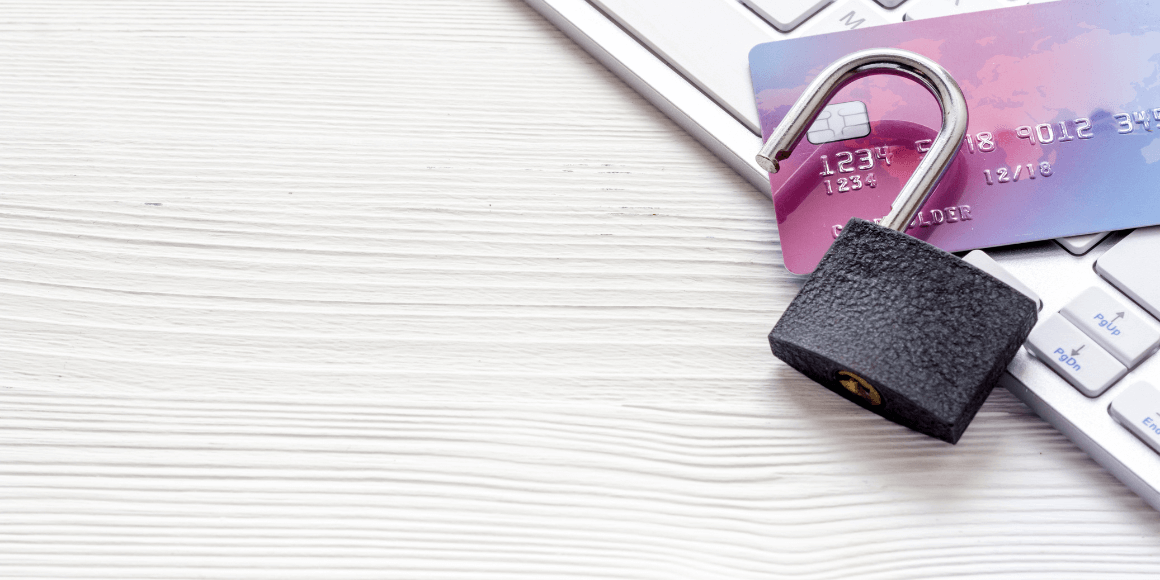 When it comes to preventing identity theft, there are several measures that a person can take – creating strong passwords, shredding personal information and regularly reviewing your credit report are great ways to start. But, what if those don't work, and you need something stronger to lock down access to your credit? That's where the Credit Freeze and the Fraud Alert come into play. Let's take a look at how each of these tools works to determine which might work best for you.
Credit Freeze
What is it?
A Credit Freeze blocks access to your credit report by new creditors or anyone looking to open new credit in your name. Don't worry, though: While no new accounts can be opened while a Credit Freeze is in place, you can still use your existing credit cards and lines of credit as well as access your free annual credit report. Existing creditors and those attempting to collect debts still have access to this information.
How do I place a Credit Freeze?
A Credit Freeze must be placed by contacting each of the three credit bureaus:
Experian
1-888-397-3742 or go online
Equifax
1-800-349-9960 or go online
TransUnion
1-888-909-8872 or go online
Each agency will request your name, social security number, address, date of birth and other supporting information. Once placed, you will receive a confirmation letter that includes a PIN (Personal Identification Number) that you will need when you want to lift or remove the freeze.
How do I remove the freeze?
The freeze can be removed by contacting each of the three credit bureaus. You will need to supply your PIN as well as any supporting information they may request. You have two options: you can temporarily lift or "thaw" the freeze for a set time period, or you can have it removed altogether. If you anticipate that you will be applying for new credit, the temporary lift might be your best option.
What does it cost?
Fees for placing, thawing and lifting the freeze vary by state. They can also vary depending on whether you are a victim of identity theft or not. In Ohio, if you are an identity theft victim, it is free to place, lift or remove the freeze with each of the credit bureaus. If you are not a victim of identity theft, there is a $5 charge associated with placing and lifting it with each credit bureau, but not for removing it.
Fraud Alert
What is it?
If you are concerned you might become the victim of identity theft because your wallet, social security card or other information was stolen, it's a good measure to set up a Fraud Alert. While a Credit Freeze blocks access to your information entirely, a Fraud Alert notifies prospective lenders to take extra measures to verify the identity of any person claiming to be you. While this means more hoops for you to jump through when acting on credit offers, it's also less likely that a fraudster will open accounts in your name.
TIP: Be sure that each of the credit reporting bureaus has your most up-to-date contact information on file with the alert so that they can contact you when trying to verify your identity.
There are three types of Fraud Alerts that can be placed:
Initial Fraud Alert: this protects your credit from unverified access for 90 days at which time it can be renewed.
Extended Fraud Alert: this is for established victims of identity theft, and it will prevent unverified access to your credit for a period of seven years.
Active Duty Military Alert: this is for active military members on deployment. It prevents unverified access to your credit information for one year.
How do I place a Fraud Alert?
This one's a little simpler: you can call one of the credit reporting agencies to request the Fraud Alert. Then, the agency you have contacted will contact each of the other two agencies to notify them. Make sure to note the dates of contact with the agency as well as confirm that they will contact the other two.
TIP: If you have 7 17's Benefits Plus Checking Account, you can place a Fraud Alert quickly through its complimentary ID Theft and Security Center. The center's online form takes you directly to the credit reporting agencies to set the alert. It also creates a reminder to reinstate it after its 90-day expiration.
How do I remove it?
Depending on the type of Fraud Alert you have set, it will expire after a set period of time and will need to be renewed if you would like to continue under its protection.
What does it cost?
Setting a Fraud Alert is free.
Which one is right for you?
There are several factors to weigh before making that decision. You'll want to consider the time and cost involved as well as the strength of each option. You also want to take into account where you stand in your own credit-holding life. For example, if you are considering a big purchase soon, such as a home or a new car, a Fraud Alert might be the best option. On the other hand, if you're not looking at making any major purchases for a while, a Credit Freeze might be best.
Sources:
https://www.consumer.ftc.gov/articles/0497-credit-freeze-faqs
https://www.nerdwallet.com/blog/finance/difference-between-fraud-alerts-and-credit-freezes/
https://www.consumer.ftc.gov/blog/2017/09/fraud-alert-or-credit-freeze-which-right-you