Saving for Your First Home: 5 Tips to Remember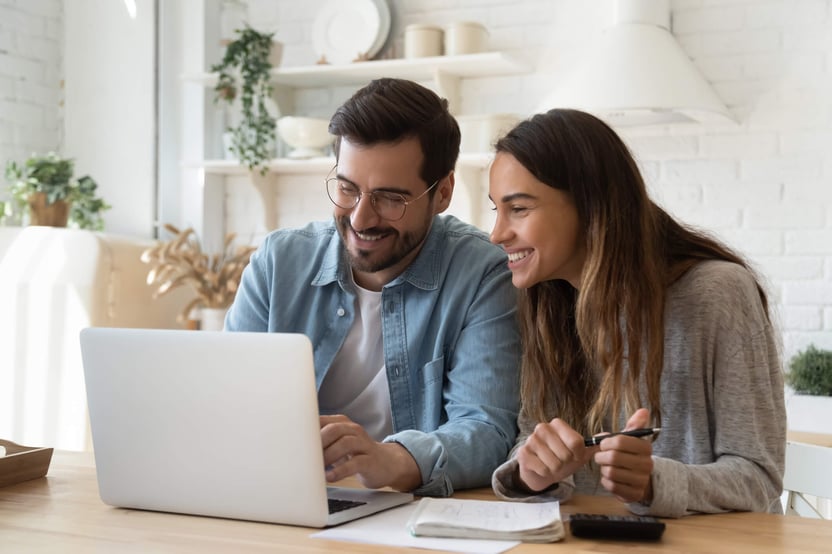 Your first home is one of the biggest and most significant purchases you will ever make in your life. That first down payment is also one of the largest amounts of money you will ever have to save to afford a major purchase.
Saving for your first home by setting aside the money for this down payment can require years of sacrifice and smart money management. If you've got your sights set on homeownership, the following five tips will help you set a savings plan and make the changes needed to meet your goal.
1. Figure out how much you need to save.
Many conventional mortgage loans can be acquired for as little as 3 % of the total value of a home. That makes the entry point for purchasing a home far more manageable—although you'll be paying private mortgage insurance (PMI) if you put down less than 20%.
Alternative government-backed mortgages, such as FHA loans or VA loans, also offer mortgages with as little as a 3.5% down payment or even no down payment at all for some loans. These may also come without the added cost of PMI.
Pull out your calculator and figure out what amount you want to pay for a house and what kind of loan you're seeking. That will determine how much you need to save for your first home.
2. Don't set your sights on the most expensive home you can afford.
When you first get preapproved for a home loan, you might be shocked by the dollar amount you're qualified to purchase. That's because lenders typically approve home purchases that are well beyond the realistic purchasing capacity of first-time homebuyers.
That massive home loan purchase amount also represents a significant down payment—one that may be well beyond your current capabilities. Alleviate this financial pressure by lowering your expectations and setting a budget lower than your maximum approval amount. It will keep your mortgage payment manageable, and it will reduce how much you need to save for your first home's down payment.
3. Build down payment savings into your monthly budget.
You can't expect to reach your financial goals without a plan to get there. Once you know how much you need to save for a down payment, review your monthly spending and income, and figure out how much you can save every month.
Calculate how long it will take you to save up for a down payment at that rate. If the time line is too long, consider changes to your monthly spending that will speed up your progress.
4. Get your credit score in tip-top shape.
When you apply for a mortgage, your credit score will affect your interest rate, which can increase or lower your monthly payment. As you save for a down payment, make sure you're taking steps to improve your credit score and maximize your credit profile.
This includes the following:
Paying all of your bills on time
Paying down other forms of debt—especially credit cards
Limiting or avoiding applications for new credit
Keeping your current accounts open—don't make changes to your credit profile until after you've closed on your home
When you are shopping different lenders to find the best interest rate, always check with your local credit union. Because the credit union is owned by its members, it can often offer a lower interest rate than what traditional banks can offer.
5. Consider a second job as a way to save faster.
Create your own economic stimulus by picking up a second job that can fund your savings for a down payment.
Between driving for a ride-sharing service, shopping for groceries, taking dogs for walks, or other income options, you can choose between a number of second jobs and side hustles that increase your monthly earnings and set a new pace for your savings efforts.
Invest in your own financial success.
Saving for your first home can feel like a long slog—especially when you're just starting out. But every dollar you save is a small step toward achieving those goals, and as you develop better savings habits, your ability to increase these savings may increase over time.

Find out how much of a home you can afford before you start shopping. Fill out a home loan application today.