Four Financial Tips for Surviving a Layoff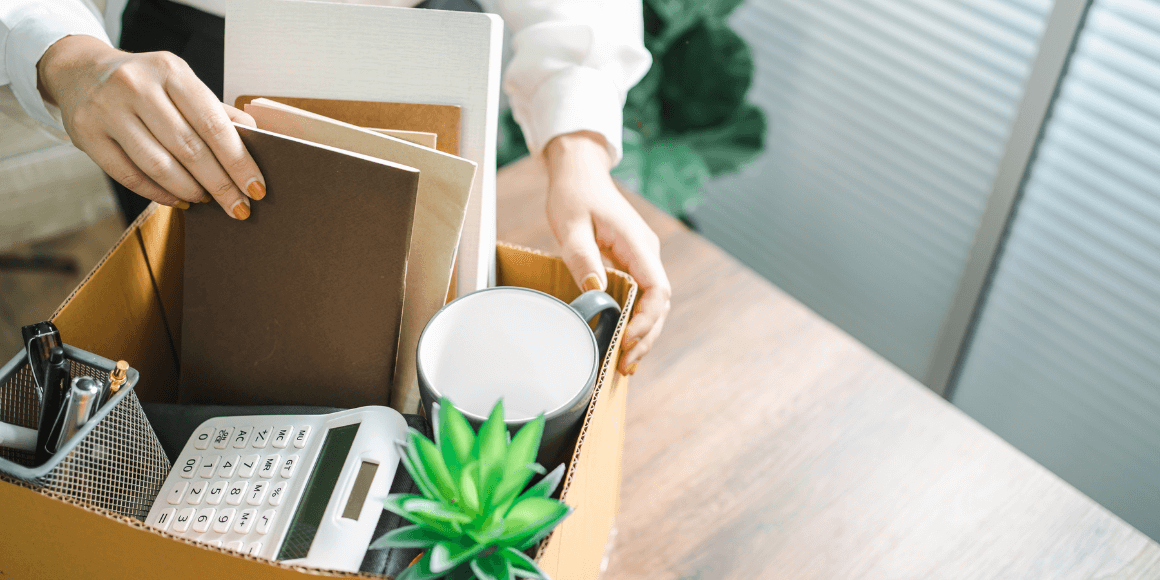 Losing a job is one of the most stressful events in a person's life. There's not only the emotional burden, but the financial worry. Since there's no scientific method to when you'll be hired for your next job – experts say it can be a few days to a few months depending on location and industry – you might wonder how you'll pay your bills in a few weeks. If you're not one of the lucky ones with the recommended three to six months of salary stashed in a savings account, then you will have to make your money go far. Even if you do have that savings set aside, it can't hurt to make your dollars last a little longer.

What benefits are you entitled to?

If you're not laid off because of job performance, your employer might offer a severance package that will provide salary and benefits for a specific length of time. Though it's probably the last thing you want to do at a time like this, consult with your HR department to see if you are eligible for such a package and ask for the details in writing. Confirm when you will receive your last paycheck and any vacation or sick pay that you are entitled to receive. Check to see if your company will offer job placement assistance or offer a letter of recommendation for when you begin looking for a new job.

Additionally, see if you are eligible for unemployment benefits by visiting www.dol.gov. While you might want to take a few days to decompress after the layoff, it's best to find out the rules for unemployment and apply as soon as possible to avoid a gap in income. Remember that both the unemployment benefits and the severance payments are taxable.

Budget

If you don't have one in place already, now is the time to establish a budget. We get it, no one likes making a budget even when times are good, but taking an inventory of your expenses each month is essential to assuring you don't fall deeply into debt. Plus, it will help you determine how much money you need each month and where you can cut corners to make any income or savings you have last longer.

Plan for your bills and seek assistance when necessary

After you establish your budget, determine if you will have any issues making future payments for loans, such as your car, mortgage or students loans. If you believe you will, be proactive in seeking assistance from your creditors to avoid payment issues or the risk of bankruptcy down the road. See if you are eligible for reduced payment options, skipped payments or loan extensions, or if you can receive help with debt consolidation. 7 17 Credit Union offers such options, which you can learn more about by contacting us. Additionally, 7 17 Members can schedule appointments with specialized financial coaches at KOFE (Knowledge of Financial Education) to develop debt management plans, rework household budgets, and more.

You can also reach out to community agencies, such as MYCAP, United Way, or the local Department of Jobs and Family Services, to see what kind of assistance they can offer. View a more comprehensive list of local agencies here.

Where can you make some extra money?

Even if you don't need to use them right away, there are some options to consider.

Take a few days to clean out closets and drawers to see if there are household items or clothing that you could sell. Do you have assets like a boat or extra vehicle that could be sold for additional income? Maybe there are subscriptions or memberships that can be cancelled for the time being and even the possibility of downsizing your home in the effort of loosening your budget a bit. You can even look to any side jobs that you might be able to pick up to make a few extra bucks.

Again, even if these aren't immediate measures, it's important to know your options should the job seeking process take longer than anticipated.

While everything above is designed to help you stay financially afloat, don't forget to take time for your mental and emotional well-being. Take it easy on yourself and make sure that you have someone to talk to that can help you navigate the world of unemployment.

For a more in-depth look at Surviving a Layoff, please visit: www.717cu.com/KOFE. Once you proceed to the KOFE site, select publications from the KOFE Table drop-down menu. 7 17 has partnered with KOFE (Knowledge of Financial Education) to provide free financial education tools to help support members' long-term financial health. Resources include publications, videos and more. Plus, you have free access to financial coaches, seven days a week!