The Benefits of Opening a Credit Union Youth Account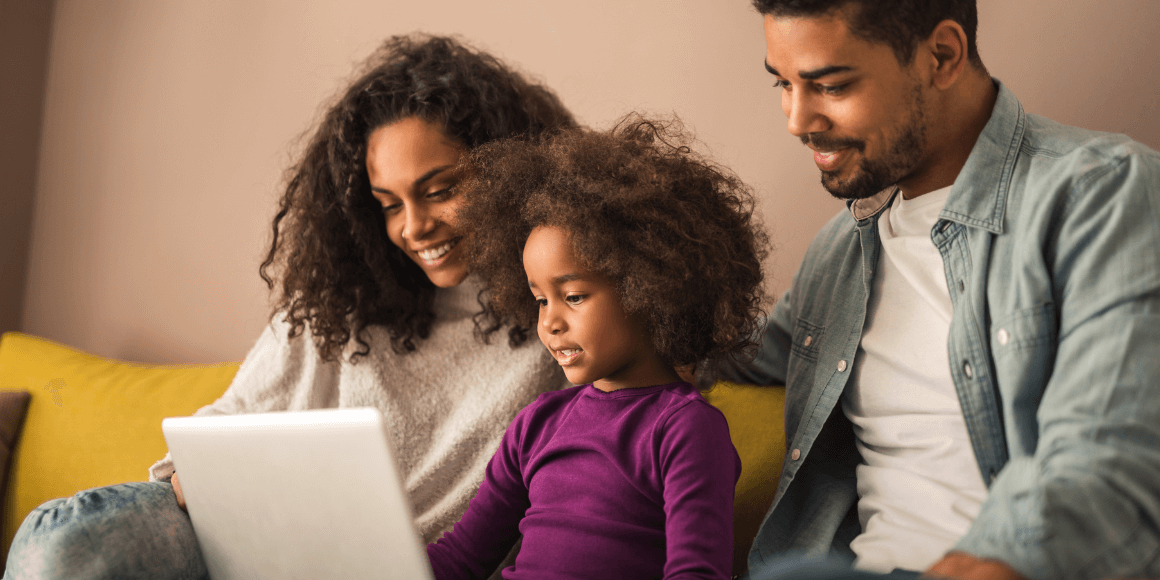 Wondering when it's time to teach finances to your child? We have good news: it's never too early to teach financial literacy. In fact, a University of Michigan study has found that children as young as five years of age have feelings about spending and saving money.
These feelings translate into real-life spending and saving actions and can foreshadow their financial decisions later in life. That means it's important to get your child on the right financial track early. Let's explore some additional benefits of a credit union youth account for your child.
Benefits of a Credit Union Youth Account
Opening a credit union youth account is a sensible way to support your child and their financial education. Here are five potential benefits you can expect to see with a youth account for your child.
1. Making Mistakes in a Safe Environment
We all make financial mistakes, no matter how thrifty we are. Especially during your teenage years, your money management skills aren't going to be perfect.
Your teen is going to be learning how to manage their money and budget for the first time. Some of the most common costs that occur when teens are managing a checking account for the first time are ATM fees and overdraft fees. These fees can be costly, especially when combined with a limited budget.
In many situations, there's no room for error when these mistakes occur. But when your teen is still living at home, these mistakes can be made and learned from in a safe and low-stakes environment.
2. Learning Financial Literacy
By learning financial literacy early, your child will learn about the basic principles of income, how to work towards a goal, expenses, and value. They'll learn how much time and work it takes to earn and save money for their purchase.
It will also teach them to think critically about purchases, which is especially important when children often see adults use cards to pay for goods and services. Taking steps to teach financial literacy helps your child see and experience the exchange of money for items even when no physical money is being exchanged.
3. Saving for Large Investments Later
A youth account can help your child or teen save for future large purchases such as a car, a trip after high school, or even college tuition. Saving money for these investments is a tangible way of learning to work toward and achieve their goals.
4. Teaching Perspective
Having a youth account, watching it grow, and seeing how it's attached to items your child wants or needs is beneficial to helping them understand financial resources. It helps your child understand why people can't immediately buy what they need or want whenever they want. It also helps them develop compassion and understand that the things your family has are the result of hard work, planning, and choices.
5. Preparing for Financial Independence
With a youth account, your child has what money they're able to save. They're trusted with the responsibility of managing their own funds and taught how to budget and control impulses to overspend. Therefore, they may be more attuned to how money leaves their account.
This helps them develop an understanding of how their financial future is tied to the decisions they make today. This is especially important as they get older and have to manage their financial decisions and responsibilities on their own.
Get Your Child Started on the Right Financial Path
With a credit union youth account, your child will learn valuable life skills and financial lessons while the stakes are low and they're still at home. 7 17 Credit Union has a number of resources, including credit union youth accounts, to help teach your child about financial literacy.
The Dollar Dog Kids Club is designed for children up to 12 years of age. Children receive a personalized membership card and can earn Dollar Dog coins for each deposit of $10 or more, which can be exchanged for prizes. Joining is free and only requires a deposit of $5 or more into a savings account.
The Cha-Ching Teen Club provides teens with access to checking and savings accounts, overdraft services, free monthly eStatements, and the ability to apply for two $1,500 scholarships.
Explore our youth account options for your child or teen today!