Which Business Loan Is Right for You?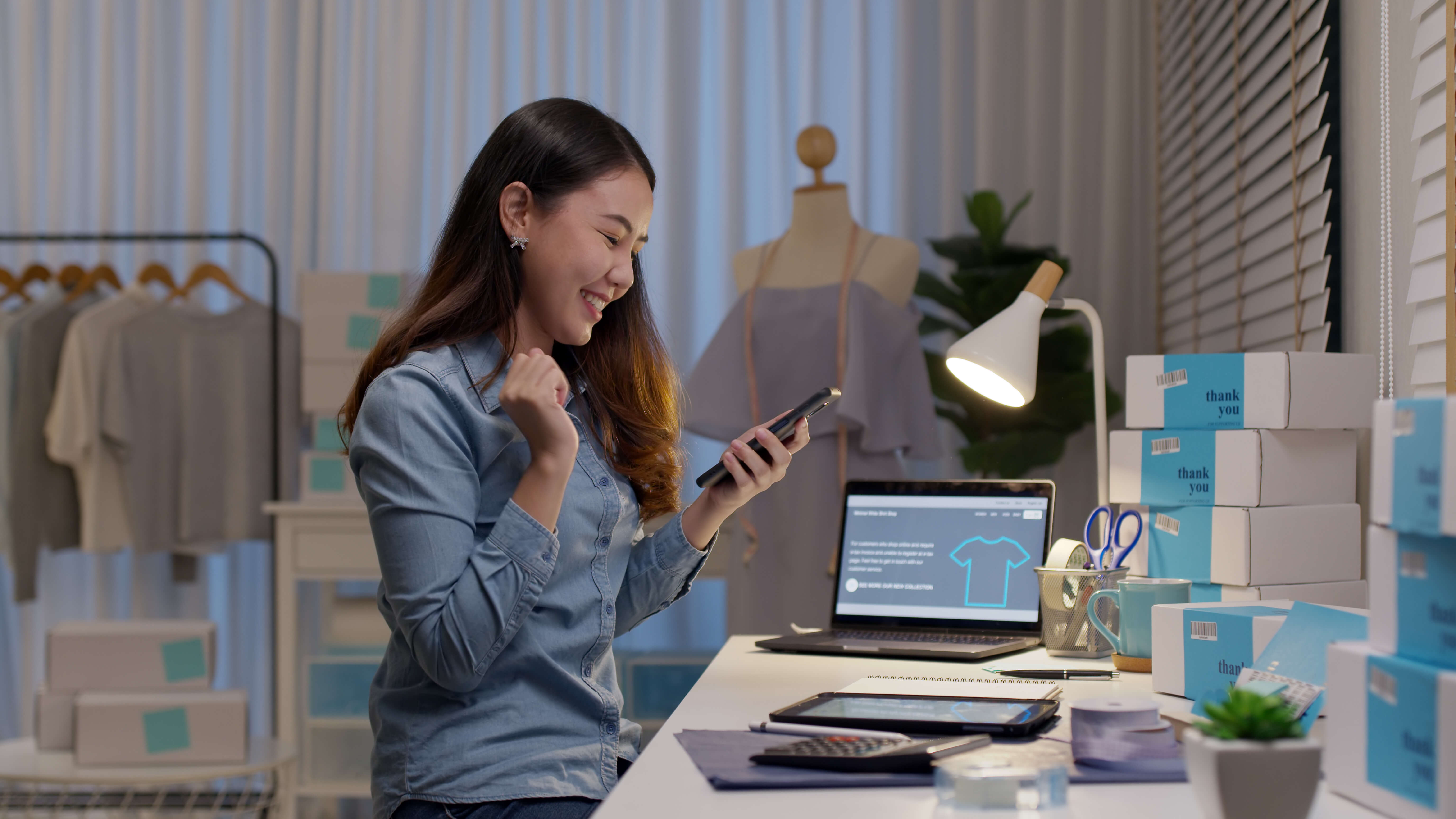 Whether your business is already established or you're just getting started, there are many reasons to consider applying for a business loan. However, if you're considering a business loan, you might want to apply sooner rather than later to avoid interest rate hikes due to rising inflation.
Considering building or purchasing real estate, starting a new project, or just needing a bit of short-term capital? A business loan can help — but which kind of business loan do you need? We're breaking down the different types to help you determine the right financing option for your business.
Types of Business Loans
There are various types of business loans, and not all of them are right for each business. Depending on what your goals are, one business loan may fit your needs better than another. Let's take a look at the types of business loans, their requirements, and what goals they're best suited for.
Commercial Real Estate
This type of loan can help with building or purchasing real estate for a business or refinancing an existing business to save money. Commercial real estate is strictly for business purposes. Therefore, it's ideal for malls, office buildings, shopping centers and hotels.
A commercial real estate loan is typically made to a business entity such as a trust, limited partnership, fund, developer or corporation. This type of loan ranges between 5-20 years, and financing is accomplished by securing a lien on the property.
When evaluating a commercial real estate application, lenders generally consider the creditworthiness of the business entity, the loan's collateral, and financial ratios to ensure the company is able to meet financial obligations while servicing the debt.
Term Loan
A term loan is versatile and can be used at any stage and in many different situations, including purchasing equipment, building your customer base, starting new projects or expanding a business.
The length of a term loan can go up to 25 years. However, a loan with a longer term is considered high risk because there are more opportunities for problems to arise later rather than earlier in the loan term. Therefore, loans with longer terms are usually only for strong businesses that have a positive track record and evidence of profitability.
That being said, a term loan may not be a right fit if your business is new or a startup because your business hasn't been in operation long enough to show that the revenue you bring in is enough to make your loan payments. Additionally, term loans are not a good fit for projects that won't add to your revenue or are for short-term cash shortages. Keep in mind that both your business and personal credit scores will be checked during the application process, so this loan may not be a right fit if you have poor credit.
Business Line of Credit
A business line of credit functions similarly to a credit card. Your business can borrow a specific amount of money (i.e., a credit line) and will be charged interest on the amount of money used. Then, you repay the funds and can continue drawing on the credit line.
This type of loan is more flexible than traditional loans such as term loans or commercial real estate loans. With a business line of credit, you can use the funds for various short-term needs, whereas with a traditional loan, you'll receive a lump sum and repay the borrowed amount over time with interest.
Because of the way this loan works, it's ideal for securing backup funds to allow your business some wiggle room in your finances, or for providing some short-term working capital for your cash flow needs.
Small Business Association (SBA) Loan
An SBA loan can be used for nearly all business purposes, such as operating capital (e.g., refinanced debt, seasonal finances and revolving credit) and long-term fixed assets (e.g., construction, furniture and real estate).
The length of an SBA loan is up to 30 years, and between $500 and $5 million can be borrowed. Most of these loans are backed by guarantees ranging up to 85% of the borrowed amount, which means the government will pay the loan lender the guaranteed amount if you default on the loan.
For some loans, education and counseling are included to help start your business. Some SBA loans also have lower down payments and no required collateral. However, there may be some restrictions on what the loan can be used for, so it's important to make sure that your business needs are covered by the SBA loan.
To be eligible for an SBA loan, businesses must meet the following requirements:
Operate for profit
Operate in the U.S.
Be ineligible to receive funds from any other lender
Have invested a large amount of the owner's own money or time in the business
Ready to Take the Next Step for Your Business?
There are many benefits to starting or expanding your own business, but you want to make sure you have the right plan and financing option in place.

7 17 Credit Union even has a dedicated commercial loan staff to help you decide which loan is best for you and answer any questions. Get started by finding out which financing option aligns with your goals!