6 Most Common Reasons for Getting a HELOC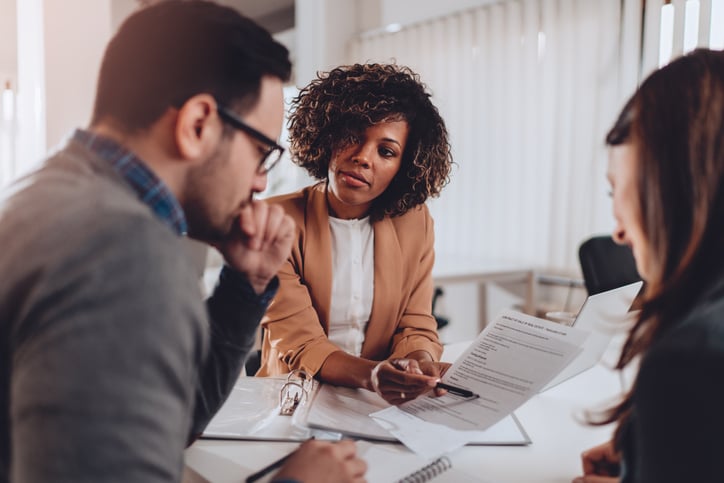 In addition to the value, security and personal fulfillment that comes with owning a home, the equity built up in your home can be a valuable financial resource as you face additional expenses and needs over time.
Along with home equity loans and cash-out refinances, this equity can be accessed and used through a home equity line of credit (HELOC), which is offered by almost every lender that offers home loan products.
HELOCs offer flexible repayment, adjustable rates and ongoing credit availability that may make this product preferable to other lending options that take advantage of your home's equity. This line of credit also offers the unrestricted spending power provided by credit cards but with a much lower interest rate than what most credit card companies charge for carried balances.
If you're looking for financing to cover an upcoming expense or purchase, here are six of the most common reasons homeowners seek out a HELOC.
1. Finance home improvement projects.
Home improvement projects are among the most common reasons for taking out a HELOC. Some lenders report that home improvement is the top reason for opening this line of credit*.
HELOCs are useful home improvement lending tools for a couple of key reasons. First and foremost, they provide quick access to a lump sum of cash borrowers can use to fund renovations and remodels. But HELOCs are also advantageous because they take out existing equity in your home and reinvest that money into the property itself.
Depending on the changes you make to your home, this equity investment can raise the property value of your home.
2. Consolidate debt at a lower rate.
If you're struggling to pay down a large sum of debt — including revolving credit card debt that charges interest rates of 20% or higher — a HELOC can help you seize control of your situation by consolidating this debt* into a single account that charges a far more manageable interest rate.
Consolidating debt with a HELOC can be the cheapest, fastest and most flexible option for resolving and paying down your debt. Over time, you'll save on the interest paid and still retain an available credit line to use for other purposes.
3. Cover medical bills or other emergency expenses.
Unexpected bills due to medical emergencies, car accidents or other expenses can throw your finances into chaos almost overnight. A HELOC can be your best option for covering these expenses, avoiding late payment charges and minimizing interest while controlling your repayment schedule.
Ultimately, the use of a HELOC can help you afford this expense over time without disrupting any other savings or investing goals.
4. Purchase a second home or rental property.
Interested in using your home's equity to purchase another property? For many homeowners, the amount of equity built up in their home can be enough to afford a down payment on another house — and a HELOC may be the best way to leverage that value.
Whether you're seeking out a vacation rental or an income-generating rental property, a down payment of at least 20% will likely be required. The task of coming up with this lump sum is much easier when you've built up equity through mortgage payments over time and/or have seen the value of your home increase since you purchased the home.
5. Finance a small-business venture.
Looking to start your own business*? A HELOC's interest rate may be better than the small-business loan options available to you.
The process of applying for a HELOC may also be easier than the process of getting approved for a small-business loan, which may persuade some entrepreneurs to use their home's equity first rather than take on the added labor and uncertainty of small-business lending.
6. Pay for college tuition.
Looking to pay for college tuition for your child or even yourself? The rate available through a HELOC may surpass the interest rates offered for private student loans, making this a more attractive lending option to finance an education while minimizing its long-term cost.
If you need quick access to cash to finance major projects, investments or other expenses, a HELOC can be a great financial tool that offers financial assistance quickly — and continues to offer flexibility in the future.

Discover the benefits of opening a HELOC with your local credit union. Learn more today.
*7 17 Credit Union does not own or operate the linked website and is not responsible for the content of the website. 7 17 does not make any guarantees or endorsements of products that may be available on the linked website. 7 17 does not represent either you or the other party if you enter into a transaction on the website. Privacy and security policies may differ from those practiced by 7 17.