7 Tips for Traveling On A Budget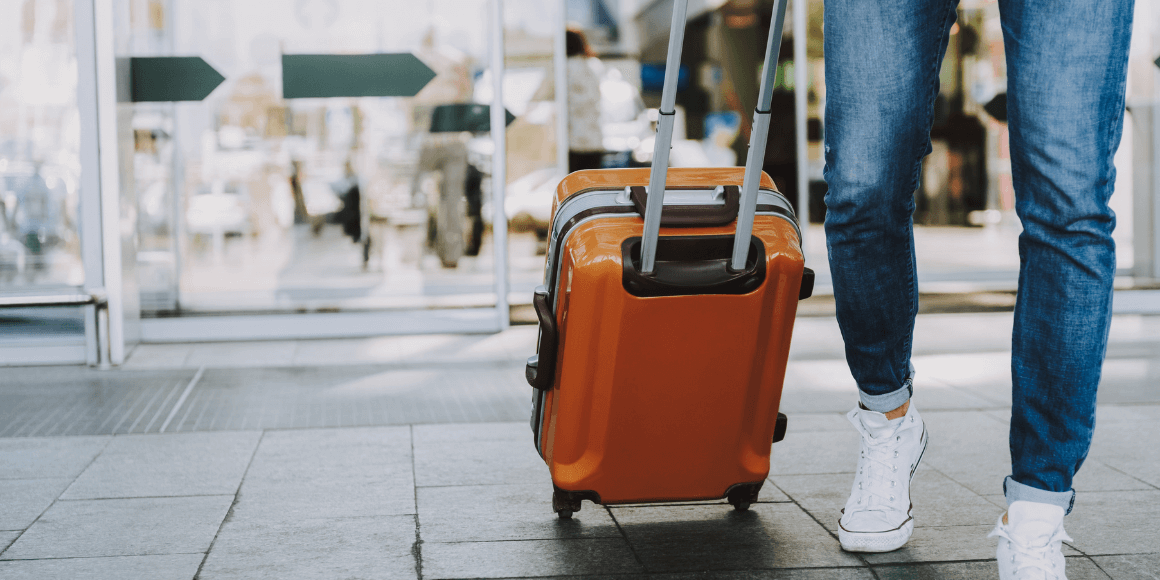 When the weather starts getting nicer, we start dreaming of vacations and exploring new areas. No matter what your vacation plans are, one thing is for sure: We all want to save money.
Budgeting isn't as fun as the vacation, but it's necessary and can help you stick with your financial goals. Before you start putting deposits down and booking airline tickets, read through our tips for traveling on a budget. And remember: Traveling on a budget doesn't mean a low-quality experience!
When to Start Planning
Booking your airline tickets just days before your trip means your fares will be extra high. Plan as far in advance as possible so you can take advantage of the best times for booking your flight, hotel, and entertainment.
If you're traveling within the U.S., you'll generally want to book between three weeks and four months in advance of your planned vacation. If you're traveling internationally, you'll want to book anywhere from one month to 10 months before your departure date.
Booking ahead of time is especially essential when you're traveling internationally, but the real trick to getting the best deal is to avoid traveling during peak times such as summer and major holidays. Remember to check major holidays for the destination location, too!
You can also set airline fare alerts so you can monitor when tickets are at a reasonable price. For example, Google Flights has a toggle button that emails you when airfares drop for your destination.
Choosing the Best Travel Time
Your vacation destination and the time of year you're going are going to determine your costs. If you're planning a trip to Disney World in Orlando, the busiest and most expensive times to go are during major holidays such as the Fourth of July, Halloween, Thanksgiving, Christmas, and New Year's Eve. Part of this is due to holiday-themed decor and festivities, but if you want to visit during these special events, going a few weeks before the holiday may be a good compromise.
Traveling during non-busy times may help you save money, but also take local factors into consideration. For example, the cheapest times to go to Florida may also be during hurricane season.
Even the day that you choose to travel can have an impact on your budget. For example, weekend flights may be more expensive, so it may be worth it to check out weekday flights.
Preparing for Your Upcoming Trip
When you're preparing for your upcoming trip, it's essential to keep the following points in mind to ensure you're sticking to your goals of traveling on a budget.
Check Out Your Dining Options
It will also help to make restaurant reservations in advance when possible. If you're able to bring snacks to the amusement park, zoo, or beach, it can also be helpful to avoid long lines and hefty vendor fees.
Plan for Souvenirs
Souvenirs are inevitable, and that's okay. Just make sure you plan for them. Factor in shopping and souvenirs for yourself, friends, and family, as well as the cost of any other recreational activities, such as museums, zoos, or aquariums.
Make the Most of Your Budget
One of the essential parts of traveling on a budget is tracking how much you're spending. There are a couple of ways to quickly and easily go about this.
First, you can carry an envelope with a cash allowance for each day. We recommend carrying just one day's worth of cash in the envelope so that if the envelope gets lost in your travels, you're not losing your entire vacation budget.
An alternative to a cash envelope is to download a budgeting app and quickly note in your app how much you spent on a souvenir or recreational activity.
Evaluate Transportation Options
Compare car rental and ride-sharing services with public transportation. If you're staying at a hotel, check to see if they have a free shuttle service to and from top attractions, such as amusement parks. This shuttle service will help cut down on travel stress and will also help you save a lot.
Take Advantage of Discounts
Vacation perks may help with traveling on a budget. These types of savings may be offered through a workplace travel discount site, attractions at your destination, or if you're a senior or student. Looking for the best discounts and comparing them may take a lot of time, but the savings are worth it.
Get the Resources You Need for Your Financial Health
Did you know your financial institution should be more than just a place to house your checking and savings accounts? You should also have access to free financial education tools that support your financial health and goals. 7 17 Credit Union has several resources to help our members achieve their goals. Become a member to take advantage of these resources today!