A Simple Guide to Budgeting for your Summer Vacation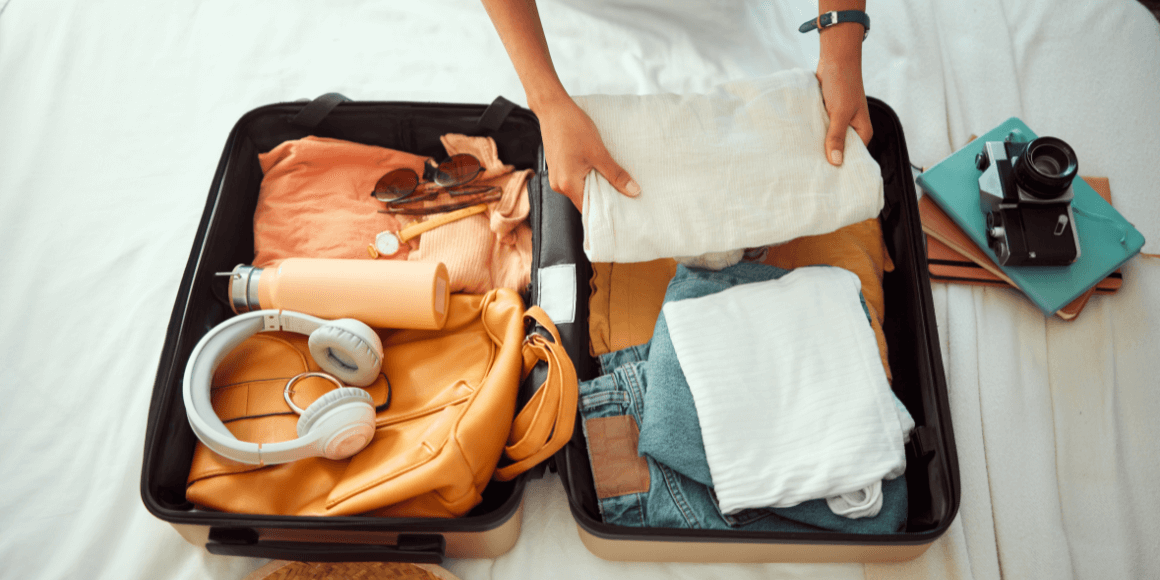 Nothing can ruin your post-vacation bliss quicker than seeing high credit card bills come in. The dream of sunny skies and cool breezes while sitting on the beach is tempting after months of cold weather and dreary skies—but it's important to make sure you can afford your dream vacation and take steps to prepare for it with a vacation budget.
The good news is that the better you plan your vacation budget, the better your vacation can be—and cheap doesn't mean it won't be fun! It's all about planning appropriately to ensure you're not racking up a lot of debt while you're having fun. Let's explore how you can do that.
Things to Consider Before Your Trip
We know—planning for a vacation isn't as fun as the vacation itself, but there are several things you need to consider before you start setting aside money in your vacation budget and packing your bags.
Timing
No matter where you decide to go, research the area for things such as festivals, holidays, marathons, and peak travel times. All of these will affect the cost and availability of lodging, parking, and airfare. Remember to check holidays in your destination location as well; they may be different from your local holidays and can significantly impact your travel plans.
How You're Getting There
Evaluate if you're flying or driving and the associated costs for each option. If you're driving, calculate mileage to your destination so you'll know how often you'll need to fill your tank, and also research the average gas prices along your route as they may be more or less expensive than they are in your local area. Don't forget to calculate tolls along your route and also keep in mind that a lot of luggage, bike racks, or overhead cargo can affect your fuel efficiency.
If you need an airline ticket, there isn't a magic day that's ideal for booking your flight, but there is a prime booking window during which you'll find some of the lowest prices. For domestic travel within the U.S., it's approximately 21 to 127 days before your departure date. When tickets are initially released for flights, pricing is elevated. The prices will slowly decrease during this prime booking period, and then you'll more than likely notice a huge increase in prices for last-minute travel.
When you're booking your flight, don't forget to take into account airport parking fees or ride-sharing options to and from the airport, as well as baggage and food costs. Remember that food and drinks in the airports are going to be significantly more expensive. To save money, bring an empty reusable water bottle and snacks with you.
Don't forget about rental cars, public transport, or ride-sharing options. If you need an airline ticket, you're likely going to need them to get around your destination.
Where You're Staying
Evaluating lodging options is key to saving money. Compare the costs of an Airbnb with hotels around your area. Keep in mind the cost of transportation between where you're staying and the attractions you want to experience.
There are pros and cons to each lodging option. With a hotel, you may have free breakfast built into the daily cost. With an Airbnb, you'll have access to a kitchen and will have the ability to make more of your own meals instead of going out to eat.
What You're Eating
Food can really add up on vacation. Make sure you do research ahead of time to find out what your food options are in the area so you're prepared. We recommend making reservations if you're able to so that you can craft a more accurate dining budget. To cut down on lunches, it may be helpful to bring snacks, especially if you're going to places where food costs are exorbitant.
Start Saving!
Once you've done your research, you can break your cost down by how much you can save and when. This may be per paycheck, per month, or per day. To make this easy, we recommend setting up a specialized savings account that will help you reach your goals faster and help you monitor your progress.