Home Improvement Loans: Everything You Need to Know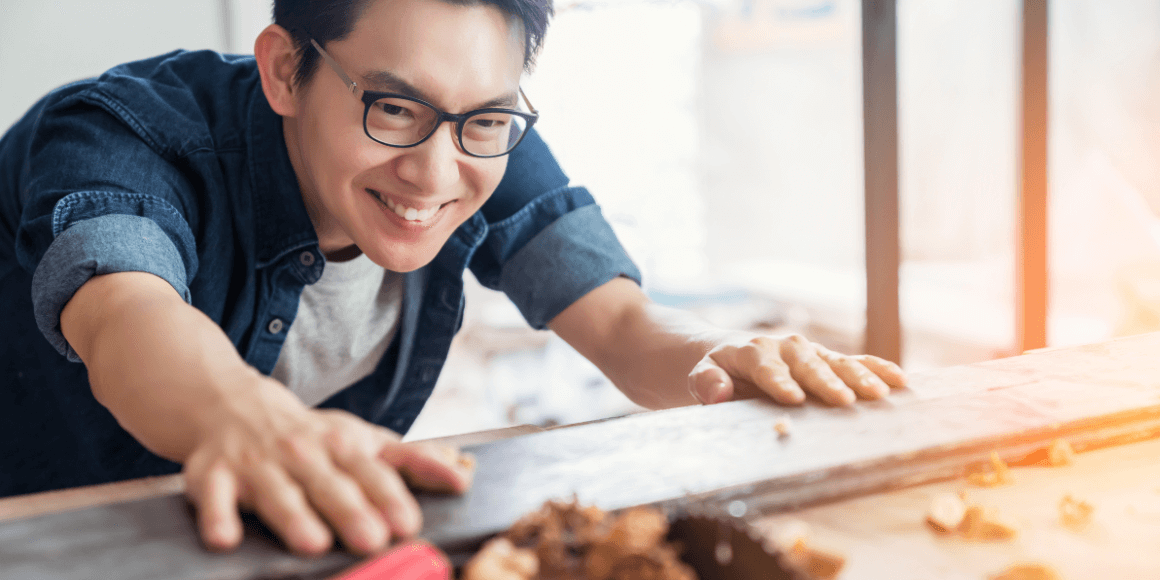 You have big dreams for your home. Maybe you want to replace your roof, remodel your kitchen, or expand your entertainment spaces. No matter how large or small your home improvement goals are, you need a way to make your dreams a reality.
There are several options available to you depending on your financial situation, the size of your project, and whether you have equity in your home. Let's dig into everything you need to know about home improvement loans and how they can help you achieve your goals.
What Is a Home Improvement Loan and How Does it Work?
A home improvement loan is an unsecured personal loan, which means you're borrowing money without needing to pledge items you own—such as your house—as collateral. Lenders provide these loans for up to $100,000 to enable you to make all the repairs or upgrades you want. Generally, these loans are given to you in a lump sum and are repaid in monthly installments.
Home improvement loans don't require you to have equity (your house's value minus the amount you owe) in your home. Your interest rate is based on your credit score and income. But it's important to note that if you're unable to repay your home improvement loan, your credit will be impacted.
How to Get a Home Improvement Loan
When you're considering a home improvement loan, evaluate your options and what repayment will look like for your situation. Let's break down the steps you should take when getting a loan for home improvement.
Compare Your Options
Compare the different options you have available to you, keeping in mind the size of your project. In addition to home improvement loans, some other available options include credit cards, home equity loans, and a home equity line of credit (HELOC).
Credit cards are best for minor home improvement projects. If you're applying for a new credit card, look for options that offer 0 percent introductory APR or an interest-free period. If you're unable to pay off the balance before the introductory period ends, you could end up paying much more because of high interest rates. This is why credit cards are good options for minor projects only.
A home equity loan is given to you in one lump sum and has a fixed interest rate, which means your monthly payments won't change. This type of loan taps into your home's value and is recommended for projects that will increase that value. With a home equity loan, your home is used as collateral for the loan.
A HELOC also uses the equity built up in your home, and you only have to pay interest on the amount you used. Once the balance is paid off, you stop paying interest, and the full balance is available for your future needs. Think of this option as a revolving line of credit similar to a credit card. It remains open without needing to apply for a new loan, whereas with a home equity loan, you'd need to reapply to borrow money again once the debt is paid off.
When you're deciding on financing, look for an option that:
Has the least total interest.
Has affordable payments.
Fits your project schedule.
Evaluate Your Rate and Monthly Payments
First, get a firm cost estimate for your project to determine how much you need to borrow. You may be able to prequalify and see your potential loan offers before you apply, but you'll need to know how much you want to borrow.
Gather Your Documents
Once you've decided on your financing option, gather all of the applicable documents you need to apply. These may include financial information, pay stubs, W-2s, and proof of address.
Apply
Once you apply, you can expect to receive the decision within a day or two. If you're approved, the funds should be in your account within a week.
Achieve Your Home Improvement Dreams
Ready to get started on your home improvement goals? 7 17 Credit Union has resources that can help you achieve your dreams! Find out more about our home improvement financing options and apply today!