How to Apply for a Mortgage Loan in 6 Steps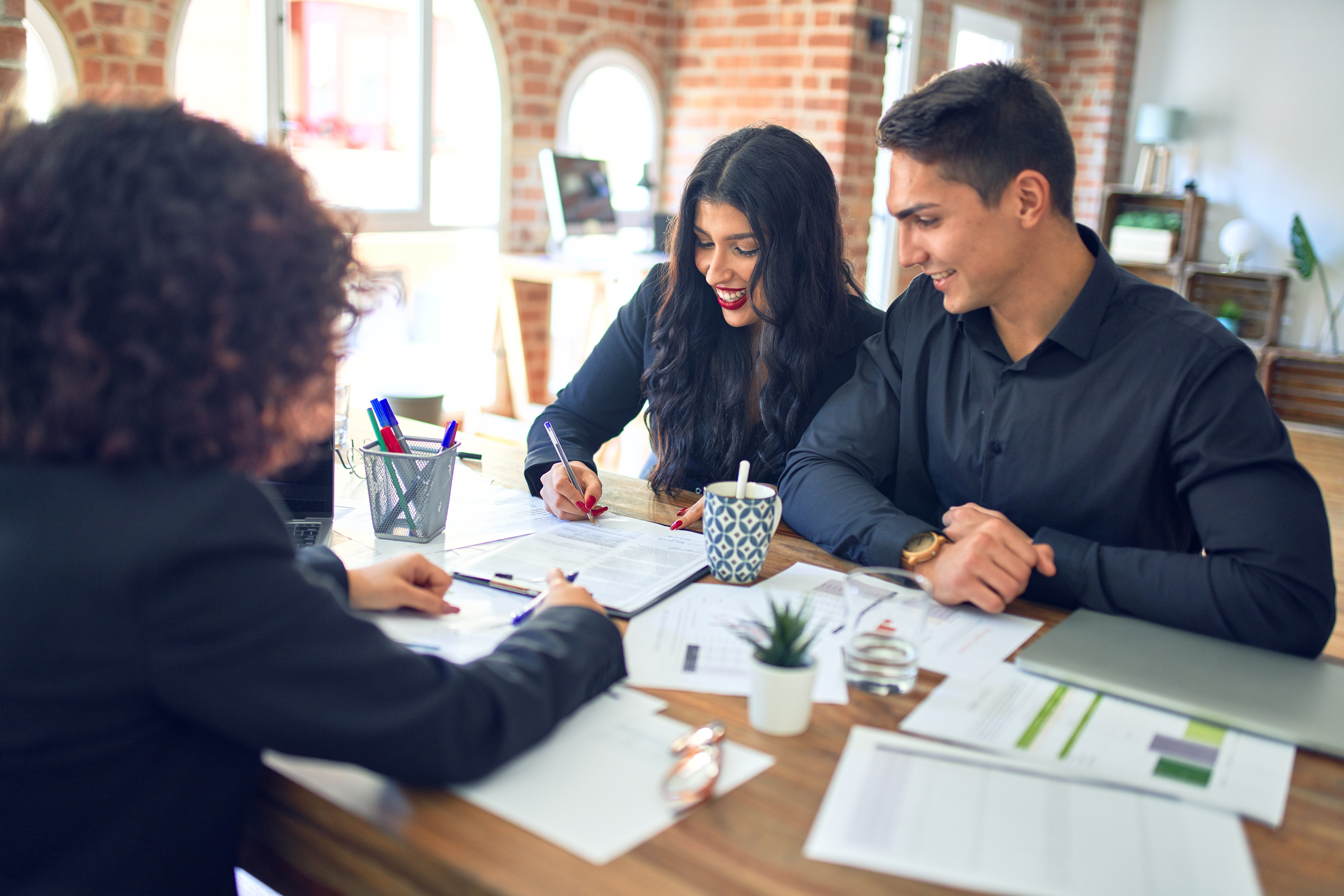 Deciding to buy your first home is an exciting prospect. You've dreamt about the number of bedrooms your family will need, the size of yard you want, and the other must-have features you can't live without.
Finding the right home takes a lot of time, effort and planning. The process won't happen overnight, and it's one of the largest financial decisions you can make.
Knowing where to start and what you'll need for your homebuying process will put you a step ahead of other potential homebuyers. Let's dig into the essential information you should know about applying for a mortgage.
What You Need to Know Before Applying for a Mortgage
Before you apply for a mortgage loan, there are important things to take into consideration and to help you prepare.
Know Your Credit Score
Your credit score will be an important factor in your mortgage loan application. Lenders want to know that number, so make sure your credit score is in good shape. The ideal minimum credit score score for a conventional mortgage loan is approximately 620.
If your credit score isn't where you want or need it to be, take steps to pay off debt and improve your score. Debt consolidation may seem tempting, but you should avoid any applications for new credit before your mortgage loan application.
You should also strive to pay your bills on time. Bill payment history is one of the largest factors in a credit score calculation, and a missed payment can stay on your credit score for two years.
Research Types of Mortgages
Your house and mortgage are large commitments. It's important to do your research on the types of mortgages available to make sure it's the best one that matches your situation.
Fixed-Rate Mortgages: Your interest rate will stay the same throughout the length of this mortgage (between 10-30 years). The longer your loan term is, the more interest you'll pay over time.
Federal Housing Administration (FHA): This is a government-backed loan that offers lower down payments and low closing costs. However, some sellers may not want to go through the additional requirements for an FHA loan.
Veterans Administration: This is specifically for active-duty military, veterans or their surviving spouses. The loan offers little to no down payment. Applicants must have a certificate of eligibility.
Construction: This loan provides the funds needed to build your own home. However, the home must be built within one year.
Rehabilitation-Renovation: This is a fixed-rate mortgage for those who want to purchase a home that they can rehabilitate or renovate.
Gather Necessary Documents
Applying for a mortgage loan can be a lengthy process, and you need to show a lender that you're able to pay back hundreds of thousands of dollars. Make sure you're prepared to do this by gathering all necessary documents, such as:
Pay stubs that show proof of steady income
Asset list
List of financial obligations and debts
Get Pre-Approved
Mortgage pre-approval will give you a better understanding of what type of mortgage you'll have and how much you can borrow. This is an essential step before making offers on your home because it shows the seller that you have the bank's backing.
Step-by-Step Process of Applying for a Mortgage Loan
Once you're ready to apply for a mortgage loan, follow this process:
Step 1: Fill Out the Application
Complete this part of the process even if you have pre-approval. Hiring a home inspector isn't required, but it's a good idea in case there's a significant problem that might cause you to back out.
Step 2: Review Your Terms
This is one of the largest financial decisions you'll make. It's important to take the time to understand your loan estimate, know how much you'll pay over time, and ask questions about anything that isn't clear.
Step 3: Commit to Your Mortgage
Once you've reviewed your terms and feel good about them, call the lender and let them know you're ready to proceed.
Step 4: Loan Processing
This part will take a few weeks, so be patient. You may have to answer questions and send in additional documentation.
Step 5: Underwriting
Once again, answer any questions and provide any additional information that the lender and underwriter may have.
Step 6: Closing
Once your mortgage loan is cleared to close, you will receive a closing disclosure. Compare the disclosure with your loan estimate to make sure the figures match up. If there are any discrepancies, contact your lender.
Ready to Start Your Journey Toward Being a Homeowner?
Finding the right home for your family is exciting, but it can also be overwhelming — especially for first-time homebuyers. Our local mortgage loan consultants are here to guide you through every step of the process, offering personalized service and expert advice to assist with all your mortgage needs.

Get started on your journey and apply for a mortgage loan today.