Types of Mortgages for First-Time Homebuyers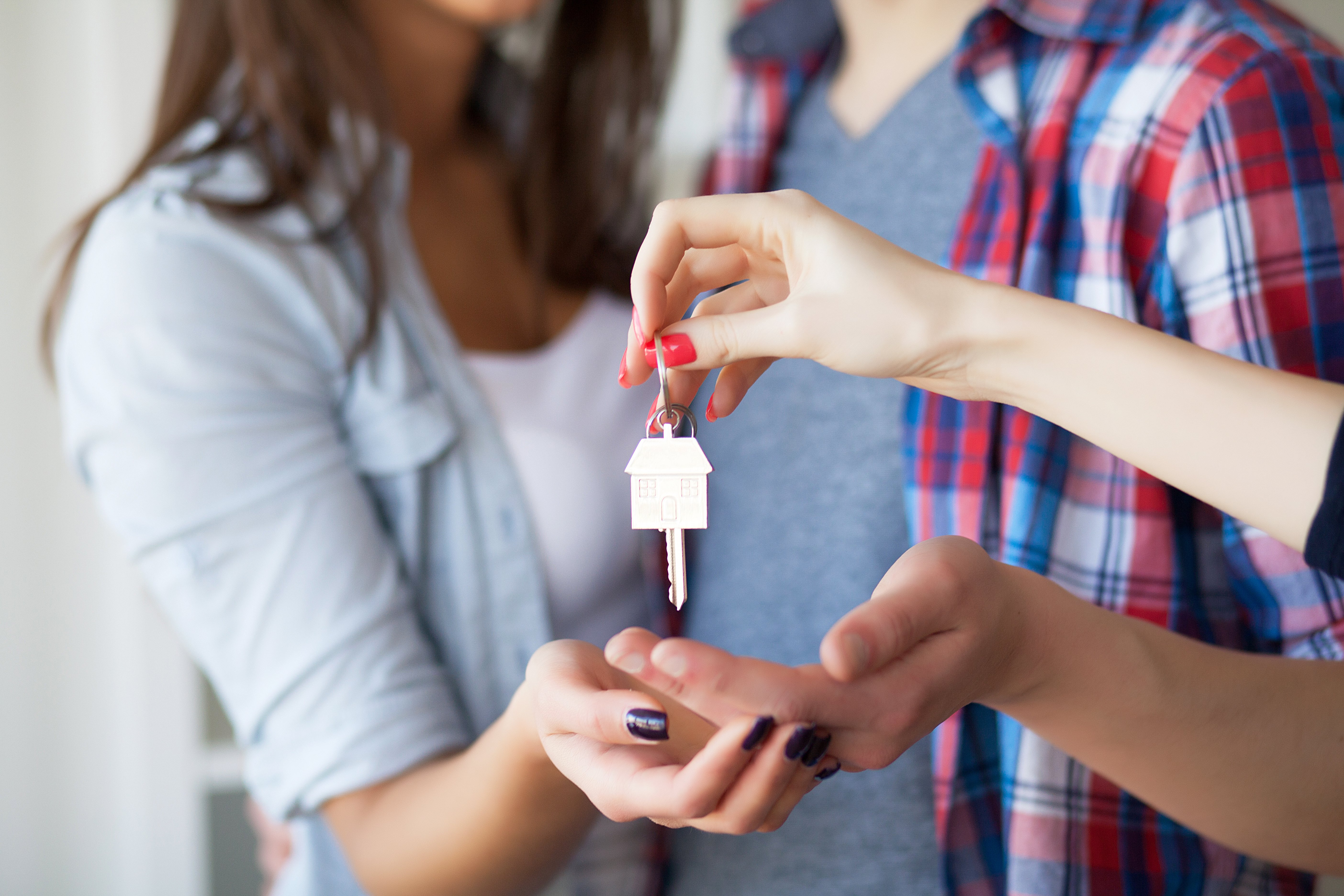 Planning for the purchase of your own home is an exciting step. You're likely thinking about how many rooms you want, the perfect-sized yard for your family, and the must-haves you need in your home.
But with so many different types of mortgage loans out there, what is going to be the best for you and your family? Deciding which type of loan is right for your goals can feel pretty overwhelming, but we're here with the details you need to help you determine which loan is just right for you.
Types of Mortgage Loans
There are many different types of mortgage loans available, the most common of which we'll dig into below. As you're learning about the different types of mortgages, it's helpful to keep a mortgage loan calculator handy to give you an idea of what your payments could be.
Fixed-Rate Mortgage
This is the most popular type of home loan on the market. The interest rate for the loan stays constant throughout the entire term of the loan, which means you'll know how much you pay each month. Even though the market may fluctuate, your interest rate and the amount you pay each month will not fluctuate.
The term of the loan ranges from 10 to 30 years, with 30 years as the most popular option and 15 years as the second most popular option. The longer your mortgage term is, the more interest you'll pay. If you're looking for predictability and/or plan on staying in your house long term, this is the ideal loan for you.
Federal Housing Administration (FHA) Loan
An FHA loan is backed by the government and can purchase a single-family home or refinance an existing home loan. FHA loans offer lower down payments (as low as 3% of the home's purchase price) and low closing costs. However, it's important to keep in mind that some sellers may not want to deal with the trouble of the additional requirements for this type of loan.
Veterans Administration (VA) Loan
VA home loans are for qualifying active-duty military, military veterans, or their surviving spouses. This type of loan offers little to no down payment depending on the property value.
Qualifying veterans, active-duty personnel, or spouses must request a certificate of eligibility (COE) to show their lender. This certificate simply states that the individual qualifies based on duty status and service history. Applicants for a VA-backed loan must still meet the lender's income and credit requirements in order to receive financing.
First-Time Homebuyer Program
There are numerous local, state, and federal programs available for first-time homebuyers. Applicants for a first-time home buyer program can choose FHA, VA, or conventional financing. In certain areas, down payment assistance may also be available.
Construction Loan
Do you prefer to build the house of your dreams for your family? A construction loan may be the option for you.
This is a short-term (generally one year), high-interest loan that provides the funds you need to build your dream home. However, you must build the property within one year and obtain a certificate of occupancy.
To receive a construction loan, the applicant has to apply for the loan as well as submit plans, financials, and timelines. When approved, funds are released with each phase of the project, and an appraiser must evaluate construction progress in order to release the next phase of funds. After the home has been finished, the loan is generally converted to a permanent mortgage.
Rehabilitation-Renovation Mortgage
Has your dream been to purchase a home that you get to spend time renovating or remodeling? This type of loan is a fixed-rate loan for the entire term and is designed to purchase a home while simultaneously providing funds for the renovation, remodeling, or repair of the property.
Frequently Asked Questions
There is much to think about and plan for when purchasing a house. Let's take a look at some of the common questions that are on future homeowners' minds.
How Long Does It Take to Purchase a House?
This can vary greatly depending on current market conditions and what you're looking for in your house. When the COVID-19 pandemic happened, the housing market soared, extending the amount of time it takes to find a house.
Generally, expect approximately six months to find your house and then one month to close. Keep in mind that these are general guidelines — it could take you more or less time to find your house, and the closing period may take longer than expected.
What Credit Score Do I Need?
Generally, a score of 620 or above is required, but FHA loans may have lower score requirements. Improving your credit score, whether it's lower than 620 or above, can help with getting better interest rates and a higher loan amount.
How Much of a Down Payment Do I Need?
You'll need anywhere from 3% to 20% of the home's total value. The ideal amount is 20% because if you put down less than that, you'll be paying private mortgage insurance (PMI), which is a policy to protect your lender in case you stop making your mortgage payments.
The Key to Your Home
Imagine holding the key to your new home in your hand. We can help you get there. 7 17 Credit Union offers different types of mortgage loans designed for different lifestyles and budgets so you can find the perfect home for you and your family without breaking your budget. Our friendly, dedicated team of mortgage loan consultants is also available to help if you have any questions or need more information.