How To Fund Your Home Improvement Projects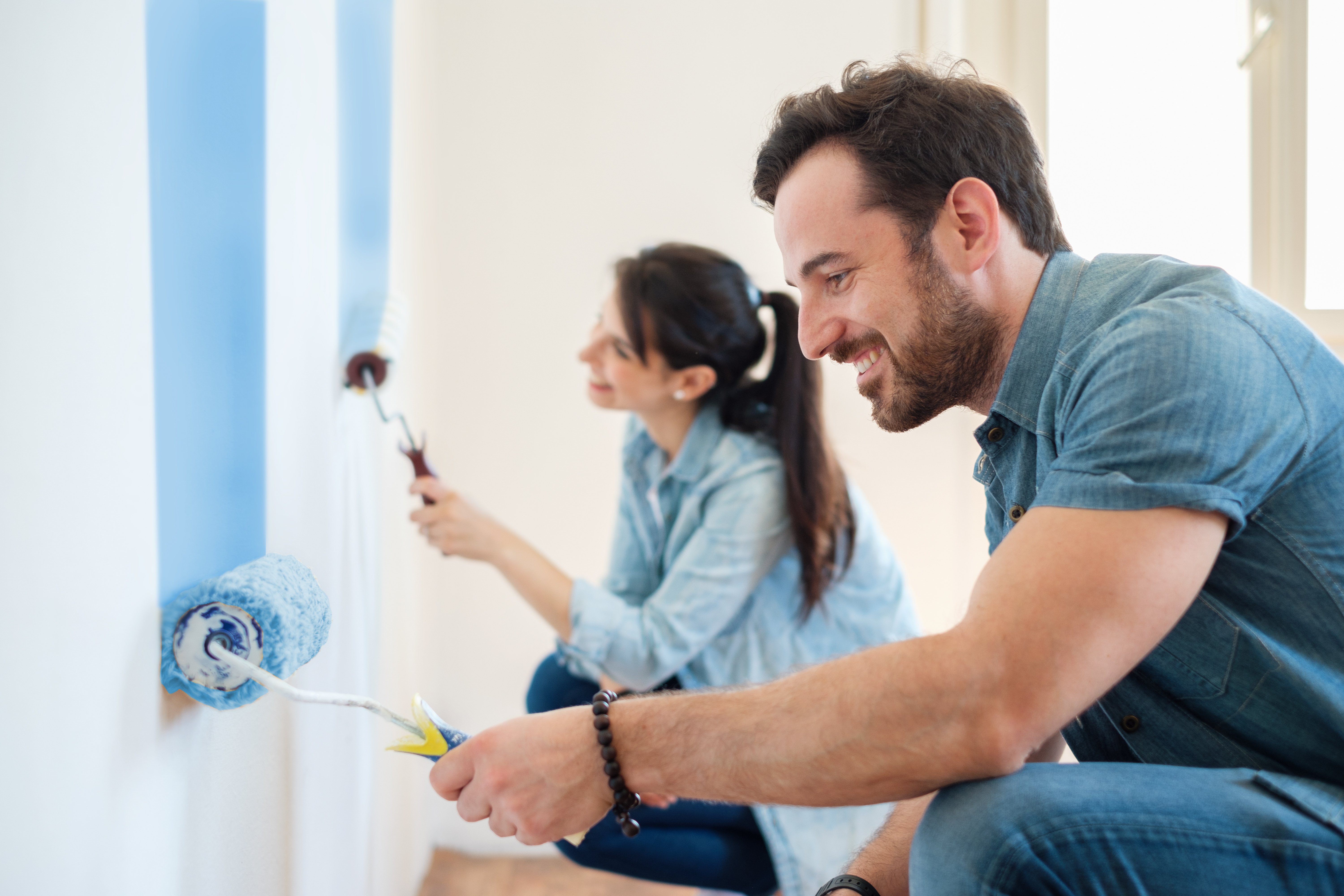 You moved into a house that was perfect, but as your family has grown and your tastes have changed, so has your idea of the perfect home. You want to accomplish those projects you've had in mind for a while, but how can you achieve your home improvement goals?
Whether you want to update paint colors, modernize your kitchen, or add a sunroom, there are options for you. Home improvement loans — such as a home equity line of credit (HELOC) loan, home equity loan, and more — will empower you to cross off those projects on your to-do list. Read on to discover the best financing option for your situation.
How Should I Finance My Home Renovation Project?
How you pay for your home renovation project depends on your financial situation and the size of your project. Saving up for a specific project and using those funds is an ideal way to pay for your upgrade, but it isn't always feasible.
To determine whether or not a home improvement loan makes sense, consider your monthly budget, the return on investment and the size of your project. If you're in good financial health and the project will increase the value of your home, the cost of financing could be worth it.
The Best Ways to Finance Home Improvements
Let's take a look at some of the financing options available to you.
Home Improvement Loans
Home improvement loans are unsecured personal loans offered by financial institutions. "Unsecured" means you don't need to use your house as collateral to qualify. Your interest rate and qualification are based on your credit score, and the money is often distributed quickly into your bank account.
Because they're unsecured, home improvement loans generally have higher rates than home equity loans or HELOC loans. Some lenders also charge fees for application processing, late payments and even prepayments on home improvement loans. Home improvement loans are best for mid-sized projects.
Home Equity Lines of Credit (HELOCs)
HELOC loans are a popular way to finance home improvements. HELOC loans are secured loans, so you can qualify for lower interest rates. It's a revolving credit option, which means you can take what you need, when you need it.
Because HELOC loans allow for quick access to funds, it's a great home renovation option. Most HELOCs have variable interest rates, so your payment varies depending on market conditions. Additionally, in order to borrow against your house, you must have sufficient home equity. Before you consider a HELOC loan, make sure you have at least 15%-20% equity in your home.
Home Equity Loans
Home equity loans are sometimes referred to as a second mortgage. This type of loan is paid out in a lump sum that you can repay over a number of years in regular fixed monthly payments.
Once you lock in your fixed rate, you make the same monthly payment over the life of the loan so you don't have to worry about market fluctuations. However, you do have less payment flexibility than you would with a HELOC. Keep in mind that your home is used as collateral for this loan, so it's critical to make payments on time to avoid foreclosure if you miss too many payments.
Mortgage Refinance
Refinancing your mortgage for a cash-out refinance is another option. Because you get to pocket the difference of the new loan, you could use the extra money from a cash-out refinance to make home improvements. When refinancing, make sure you're not swapping your old mortgage for a rate-and-term refinance, because you won't receive funds as you would with a cash-out refinance.
However, consider the drawbacks very carefully. A mortgage refinance requires you to pay for an appraisal, an origination fee, taxes and other closing-related costs. Unless you're refinancing your mortgage for a shorter term, you're going to be extending the life of your loan, meaning it will take longer to pay off.
Credit Cards
A credit card may be ideal for minor home improvements. Some cards are interest-free for a set period of time, or you could use a 0% introductory APR card.
If you're unable to pay your balance off before the introductory offer expires, you could face high interest rates. If you're using your regular card, you'll need to pay the amount back before your next billing cycle to avoid interest. With variable rates, you could end up paying more over time.
Government Loans or Grants
If you qualify, a government loan or grant could save you the cost of interest, insurance and more. Note that you would not have to pay back a grant. Your local government office can inform you of what's available, what's needed to qualify and more. You may also qualify for federal loan programs.
Get Started on Your Home Improvement Projects
No matter what your home improvement goals are, you have options to achieve them by using the equity you've built in your home to fund your goals. Find out how to use your equity to fund your home improvement projects today!