How To Plan A Wedding On A Budget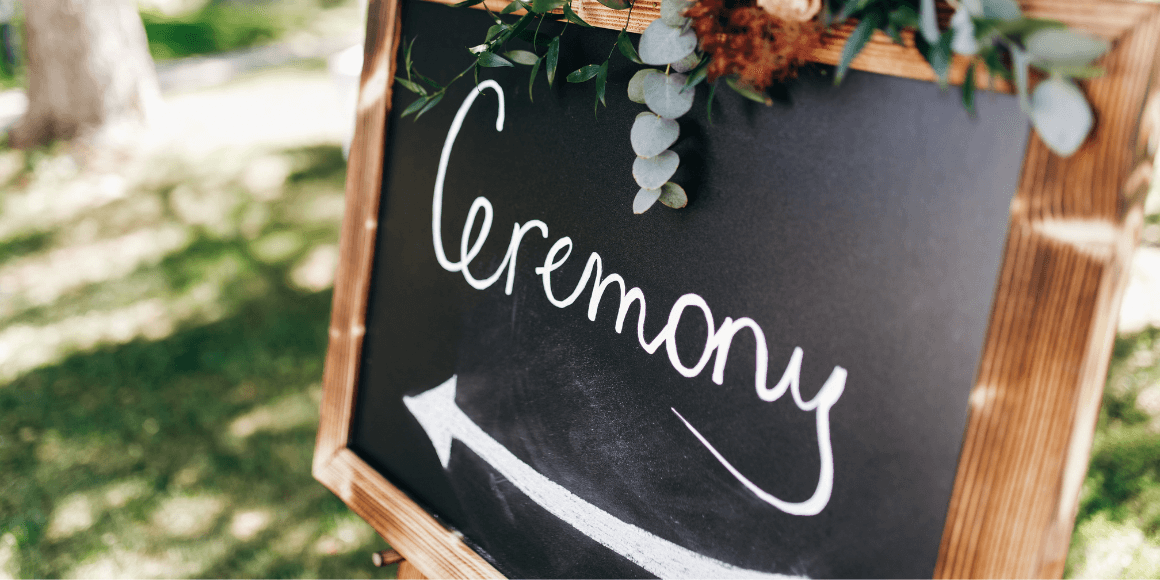 Congratulations on your engagement! This is such an exciting time and we're sure you have plenty of visions about what you want your wedding to look like, who you want to invite, and what your wedding colors will be.
But one thing that you may not be thinking about quite yet, especially if you haven't planned a wedding before, is the expense of it. Determining what your budget should be is confusing at first because there are many different things you can do, package deals, and more. Don't worry though, we've got you covered with our tips for how to plan a wedding on a budget!
Things That Impact the Cost of a Wedding
Some of the large wedding expenses you need to consider are the venue, photographer, catering, and flowers. You'll also need to consider the cost of the wedding outfits, favors for the bridal party and guests, and decorations.
All of these items can add up quickly; the average cost of a wedding is $29,000 as of 2023. This is a lot, but it doesn't necessarily mean that's what you have to spend.
This is where you'll want to think about what kind of wedding you want. Do you want a swanky venue, a backyard ceremony with friends and family, or a destination wedding with just a few very close friends and family members?
Remember that there isn't a wrong way to have your wedding. It's your and your partner's day, so do what feels right for the both of you!
Tips for How to Plan a Wedding on a Budget
Building a wedding budget involves more than just deciding on a dollar amount that you don't want to go over. There are a few steps to take, including:
Figure Out What Kind of Wedding You and Your Partner Want
What do you picture when you think about your wedding? There isn't a wrong answer here. Take time with your partner to discuss what you each want at the wedding, and jot ideas down in a notebook dedicated to wedding planning.
If you're having trouble drawing inspiration, think about weddings you've been to in the past, what you liked and didn't like about them, and why. For additional inspiration, take a look at Pinterest or think of weddings you've seen in movies and on TV.
What's Nonnegotiable?
Decide on your must-haves for the wedding with your partner. What are things you don't want to be without—such as a certain type of venue or flowers—and what are the things you can cut altogether or go with a more budget-friendly version of? Be transparent with each other about the things you don't want to go without at your wedding.
Having the Wedding Budget Talk
Sit down with your partner and anyone else who is helping to pay for the wedding and discuss openly how much you can and are willing to spend on the wedding. This may be an uncomfortable discussion, but it will be one of the many financial discussions you'll have with your partner throughout your lives.
When you're discussing how much you're willing to spend, don't just consider the overall number. Determine an amount (or percentage) that you're willing to spend on each category, such as the reception (include food and decorations), the ceremony, the photographer, dresses and tuxedos, and miscellaneous expenses. Some categories may not be as important to spend on as others for you and your partner, and this is where breaking down your budget by category will be helpful.
Tips for a Budget-Friendly Wedding
Looking for additional ways to plan a wedding on a budget? Take a look at our budget-friendly wedding tips below.
Cut the Open Bar
Open bars can be expensive. Choose the beer and wine that will be served at the reception, don't serve hard liquor at all. If you can, buy beer and wine off-site and bring it in to serve.
Book During the Off-Season
Weekends and summer are the prime wedding times, so everything is going to be more expensive. On top of that, it may be hard to line up your ideal photographer, DJ, and wedding venue all for the same day because of the popularity of summer weddings. Booking your wedding during the week or even during off-season months can save you quite a bit of money.
Evaluate Your Guest List
The more people you have, the more everything else is going to cost. Before booking your venue, evaluate your guest list and determine who is really important to you and your partner to be there. For example, do you really need to invite your mother's coworker?
Before looking at venues, know the number of guests you're inviting. This is essential information to bring to the venues because there may be minimum or maximum numbers of guests that can be accommodated.
Choose a Nontraditional Venue
Nontraditional venues may come with a lower cost because they aren't used as often. These may include a botanical garden, flower garden, and other similar venues. An additional benefit of botanical gardens and flower gardens is you may be able to spend significantly less on flowers!
Money Talk for Your Lifetime Together
Financial discussions are common throughout a marriage, and they're often a major source of conflict. Before saying "I do," get a good understanding of your partner's financial situation—and use our financial planning for newlyweds resource to help guide your discussions.