What to Know Before Buying Your First Car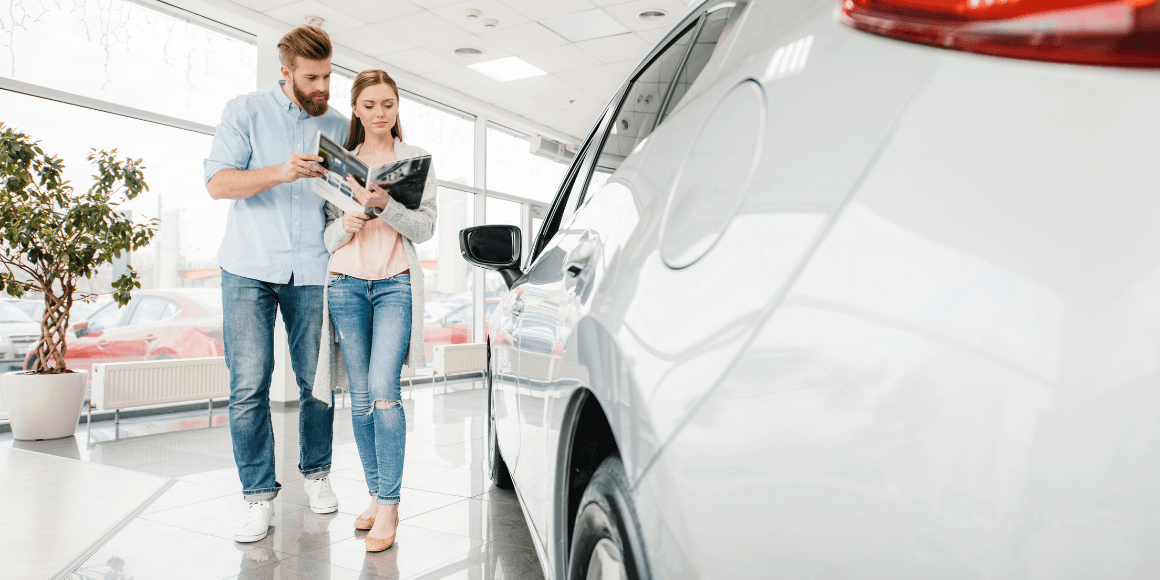 Buying your first car. It can be an exciting time and one of stress too. On one hand, you're considering what features you want, what color you prefer, and of course, which locations you're driving to once you have it.
Trust us., planning ahead is essential to make the car-buying process easier and ensure you find the best vehicle option for your needs. Let's dig into the important things you need to keep in mind as a first-time car buyer.
Steps to Buying Your First Car
It isn't easy being a first-time car buyer, but it's worth taking your time. Trust us, you don't want to jump into a clunker that won't last very long because you didn't do your homework.
1. Take a realistic look at your budget.
First, figure out your finances and budget to determine how much you can realistically afford on a car payment each month. Also take into account gas, insurance, maintenance and the out-the-door price (the entire cost you're expected to pay for the vehicle, including the cost of the car, dealer's fees and taxes). Make sure you're not stretching your monthly budget too tightly so you have enough money left over after bills for savings and in case of emergency.
Additionally, take a look at your current budget and how much wiggle room you have each month to set aside money for a down payment. A good rule is to aim for approximately 20% of the purchase price. Remember that the higher your down payment is, the lower your monthly payment will be.
2. Evaluate your needs.
Choosing your vehicle involves a lot more than picking the paint color, seat fabric and bonus options such as remote start or heated seats.
For the more practical reason you're buying a car, start to think about where you're going. In other words, determine how you're going to use your vehicle: Do you need your car to get to and from work or class every day, or is it just for fun weekend trips? Take into account your location's typical weather and driving conditions because that will also affect what type of car you should purchase.
3. Find out your credit score.
Your credit score is going to be an important factor in determining the interest rate for your auto loan. The higher your credit score is, the better your interest rate will be.
If your vehicle is your first large investment, you may not have a lengthy credit history, which could affect your credit score. Check your credit score and history before looking into vehicles so you know your options and if you need to work on improving your credit score before purchasing a car.
4. Test drive and do your research.
Once you've decided what type of car you're looking for, do your research. Look online to find information on new and older models, and read reviews about the experiences others have had with that car. If you have friends or family members with that same model, talk with them about their experience with it.
When visiting dealers, test drive a few different cars to see how they perform. Even if you think you've immediately found your ideal car, test-driving others allows you to compare the way the cars feel and perform.
When looking for new cars, get price quotes from multiple dealers. If you're looking at a used car, get a report on the car to find out the car's history, which includes accidents.
5. Explore auto loans.
Auto loans can be a great option to help you with buying your first car. They may offer competitive financing terms and rates for new and used cars. Credit unions are great options for financing a car because they're not-for-profit institutions, which often means they charge the minimum fees required for servicing your loan.
Get the Keys to Your New Car Today
Once you've done your research and are ready to get behind the wheel in your new car, it's time to apply for financing options. And above all, remember to enjoy the entire process and have fun!