What You Should Know About Student Loans Before Starting College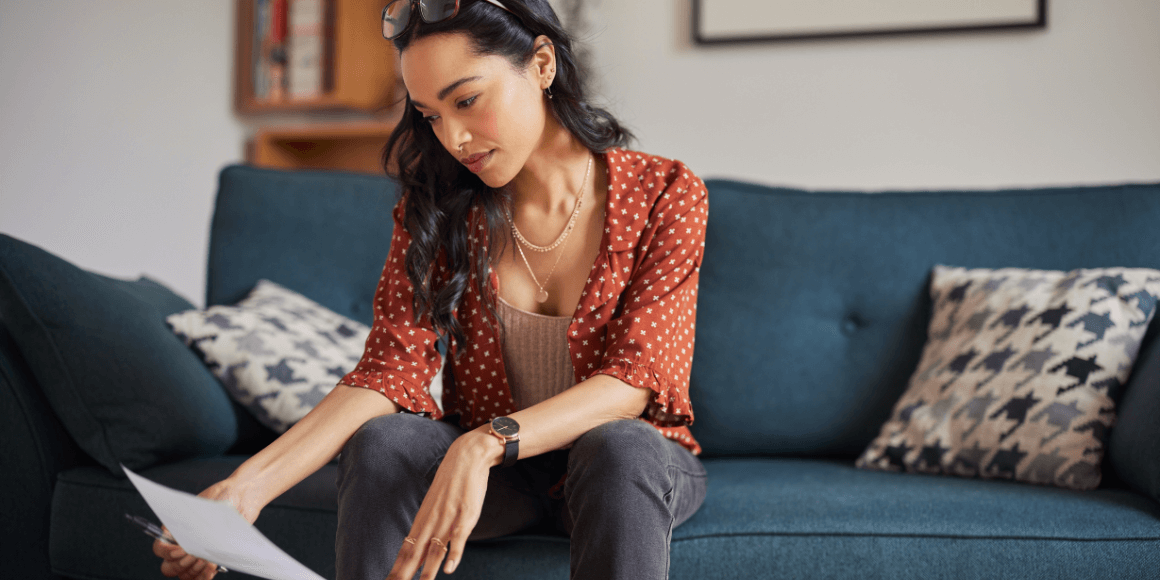 Congratulations on taking the next step in your education by going to college! At this point, you may be looking into your financing options. Hopefully, you're not considering student loans until after you've exhausted options such as grants, scholarships and fellowships that you don't have to pay back after you graduate. Whether you're just starting your search on college financing options or you're considering student loans after exhausting other options, here's what you need to know.
Keep in mind that this is for informational purposes only to help you get started with knowing what your financing options are. The financial aid advisors at the college you're attending or the colleges you're applying to are great resources to learn more about your unique financial situation.
What To Know About Student Loans Before Starting College
There are plenty of different financing options available for college. But which is right for you? Find out below what you need to know about federal and private student loans before starting college:
Your Two Loan Types
There are two types of loans: federal and private. To apply for federal student loans, you'll need to fill out the Free Application for Federal Student Aid (FAFSA).
You don't need a credit history to qualify for federal student loans and they also carry additional benefits such as income-driven repayment plans. Federal student loans are either subsidized or unsubsidized.
Subsidized loans are available to undergraduate students who have a financial need. The U.S. Department of Education pays interest on the loan while you're in college at least half time, for the first six months after you graduate (known as a grace period) and during periods of deferment (a postponement of paying on the loan).
Unsubsidized loans are available to both graduate and undergraduate students and there's no need to demonstrate financial need. With this type of loan, your interest will continue to accrue while you're in college.
Private student loans are offered through financial institutions; however, they don't qualify for loan forgiveness or income-driven repayment plans like federal student loans do.
You're Going To Pay Interest
No matter what type of loan you go with (federal or private), you're going to be paying interest, which means you're going to be paying more than the amount that you borrowed. Interest will accrue each day on your loan and will be added to the amount you initially borrowed when you start repaying it — unless it is a subsidized loan that doesn't accrue interest while you're in school at least part-time.
Only Borrow What You Need
Once you graduate (we know, this seems like a long time from now when you haven't started college yet), you'll be paying back all of the money you borrowed in student loans. Remember: Scholarships, fellowships and grants don't need to be paid back.
It can be easy to look at the student loans you're offered and accept the maximum amount without thinking about how all of the student loan amounts are adding up. For example, $46,000 in tuition per year can quickly add up to nearly $200,000 in student loans once you graduate — and that's before interest is added.
When you're taking out student loans, make sure to consider how much you're taking out at that specific time and what the big picture is. For example, will you be able to repay the loans with the career path you're following?
Your College Is Going To Handle Your Student Loan Checks
The funds you receive from your loans go directly to your college — not to you. Once you sign the master promissory note agreeing to pay your loans back later, the loan will be paid out directly to your college.
The college will apply your student loan funds to tuition, fees and (if you're living on campus) room and board. If the student loans you're receiving are higher than the tuition amount, you'll receive a reimbursement check from your college. You can expect to receive student loans as well as a reimbursement (if applicable) at least twice per academic year.
You Can Only Use Student Loan Funds For Certain Things
The funds you receive for student loans can only be used for college-related expenses, meaning they can only be used for:
Textbooks
Tuition and fees
Room and board
Rent, apartment utilities and groceries
Required college supplies/equipment
Transportation if you're commuting
Pay Attention To Your Loan Terms
Know who your loan servicer is, your interest rate, repayment options and how long you'll be paying on your student loan. Will you start repaying your loans while you're still in college or wait until you graduate? How much will the monthly payment be? How long will you be paying off the loan? These are all important things to pay attention to as you're reviewing your loan terms.
Financial Planning For Your Future
It's difficult to think about a career and life beyond college when you haven't even started college yet, but it's important to make sure you're financially prepared for what life sends your way. 7 17 Credit Union has several resources to help you prepare for your future. Explore what to financially consider when starting college.