First-Time Homeowners: This Is How to Prepare to Buy a House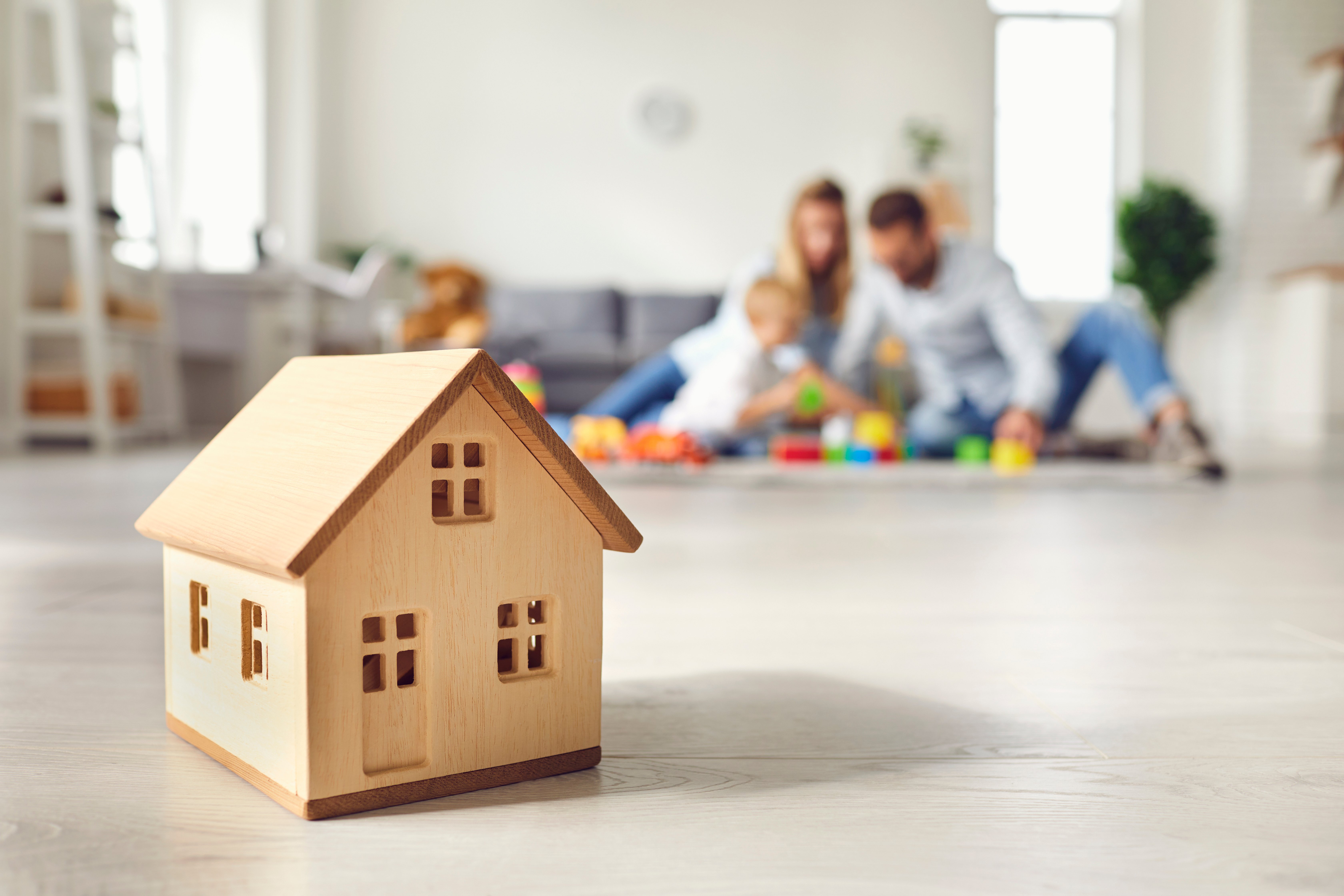 Are you considering purchasing your own home? Owning your own home is an exciting prospect. You've probably started thinking about how many rooms you want, the size of your kitchen, and if a garage is an important must-have or not.
Before getting started on planning what features you want your home to have and what you want it to look like, it's important to take the time to thoroughly plan out your finances and prepare for buying your house. Let's take a look at how to prepare to buy a house.
How to Prepare to Buy a House
A lot goes into preparing to buy a house, and it can be an exciting yet overwhelming time. However, there is a process that you can follow to make it easier, so take a deep breath and check out our tips below.
1. Determine how much you can afford and what type of house fits into your budget.
When you're preparing to buy a house, the first step is to figure out how much you're qualified to purchase by getting preapproved. Then, set a house budget that's lower than this amount to keep your mortgage and down payment at a realistic amount.
Once you know your budget, think about what key features you are looking for. However, don't get too caught up in the idea of your dream home. Although there are some non-negotiable features, such as the number of bedrooms, keep an open mind with some other features in order to expand your possibilities.
2. Decide how much you need for a down payment, and put a strategy in place for saving.
Many mortgages can be acquired for approximately 3% of the home's total value. However, if you put down less than 20% of the home's total value, you'll be paying private mortgage insurance (PMI), which is an insurance policy to protect your mortgage lender in case you stop making your mortgage payments.
One method for saving money for your down payment is to incorporate saving into your monthly budget. Determine what your required monthly spending is and then determine how much you can reasonably set aside for your down payment. If you're not going to be saving the amount of money you ideally want each month, it may be helpful to reevaluate your monthly spending or consider getting a part-time job.
3. Keep your finances and credit score in good shape.
Now is a good time to start getting your finances and credit score in as good a shape as possible. If you recently started a new job, you may want to wait a while before committing to a home purchase to see whether the job is working out.
If you have negative credit score marks, you'll want to address those before applying for a mortgage. You can do this by:
Paying your bills on time
Paying down credit cards, student loans or personal loans
Avoiding applications for new credit
If there is an error on your credit report, address it through a dispute process with the relevant credit bureau.
4. Research different financial products and decide which one suits your needs.
A conventional mortgage is ideal for borrowers with good or excellent credit. An FHA loan has more flexible qualification requirements compared to a conventional mortgage. A VA loan is specifically for veterans, active-duty military and surviving spouses.
An adjustable-rate mortgage is ideal for those who only plan on living in the house for a short amount of time. This type of mortgage may offer a better interest rate for short-term financing.
One of the largest benefits of owning a home is the ability to use the equity you've built in your home to fund your other financial goals. For example, if you plan on eventually doing some home improvement projects, a home equity line of credit (HELOC) can help you use the equity you've built in your home to fund those projects, purchase a second home or invest in a small business.
5. Be prepared to make a higher offer.
The housing market is currently very competitive. You may not want to start out offering above the asking price, but you need to decide if you're willing to go higher if need be. If this puts you at the top or above your price range, the house may be more than you can realistically afford.
When making your offer, also take into consideration adding an escalation clause, which states that you will automatically beat any other competing offer up to a certain amount. An escalation clause can be beneficial for a house that is in demand.
Ready to Buy a House?
Interested in learning how to save money for a home and getting started on house preparation plans? Our mortgage calculator can help you determine your mortgage amount including taxes and interest.

Once you're ready to get started with your home-buying journey, you can apply for a mortgage online or talk to a local mortgage loan consultant.