Home Financing: 5 Tips to Remember When Buying In a Competitive Market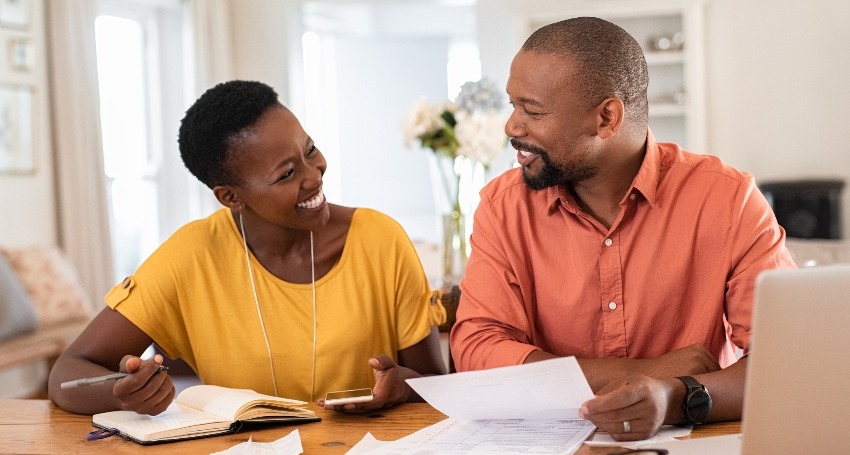 The housing market is on a hot stretch that has spanned the past several years, resulting in soaring home prices, increased market competition and more frustration for would-be homebuyers.
When you're constantly getting outbid on homes you want to purchase, it's easy to get frustrated and feel like there's nothing you can do to turn around your bad fortunes. In reality, though, there are some steps you can take to improve the strength of your financial offer — even without throwing out purchase prices that soar over asking.
By refining your offer strategy and taking care of some of the smaller tasks around planning your home purchase, you can improve your attractiveness to sellers and even get better value out of your mortgage and purchasing terms. The next time you prepare an offer for a home you would like to buy, make sure you take advantage of the following five tips.
1. Get preapproved before you start shopping.
In today's competitive market, a preapproval is almost a necessity if you want to win out over multiple offers. Without a preapproval, you're very likely to lose out to other buyers because sellers will be scared away by the potential risk of you not being able to get approved for a home purchase.
Preapproval is a fast and painless process, but it can be incredibly valuable to homebuyers — particularly first-time homebuyers — by showing you how much home you're qualified to purchase and what the potential monthly payment on that home would be. For the sake of your own personal finances and the strength of your offer, start your journey to buying a home by getting preapproved by a lender.
2. Provide sellers with earnest money.
Earnest money represents your financial commitment to purchasing a home. The more earnest money you have, the greater your perceived investment in that property — and the more sellers stand to profit if you end up backing out.
The risk with earnest money is that if you back out of the home purchase after your agreement is accepted — pending any home inspection or other conditions of the purchase — you'll have to forfeit this earnest money. As long as you follow through, though, the money will be credited to your overall purchase, and you won't lose anything. For sellers, a higher amount of earnest money can offer extra security if the buyer they choose ends up backing out.
3. Understand the risk that comes with certain mortgage programs.
Different mortgage programs could be a deterrent if sellers are choosing between multiple offers. If you're buying a home with a Federal Housing Administration (FHA) loan, for example, the additional requirements for FHA loan approval can be more trouble than sellers want to deal with.
While these programs and their conditions may be necessary to get the greatest value out of your home purchase, be aware of the potential drawbacks they offer and make sure you've thoroughly evaluated all of your options.
4. Make initial offers prepared to go higher.
While you might not necessarily want to offer above the asking price right away, be prepared to decide if you're willing to do that in a hot housing market. If a home's listed price is already at the very top of your price range, there's a good chance it's more than you can realistically afford.
When making an offer, you might also consider adding an escalation clause. This clause stipulates that you will automatically beat any competing offer up to a certain price limit. This clause can be very useful when you're in a bidding war for an in-demand home.
5. Consider waiving the appraisal contingency.
Waived appraisal contingencies are increasingly common in highly competitive real estate markets and may be a wise decision on your part if you're serious about buying a home.
Keep in mind, though, that waiving this appraisal contingency could put you on the hook for a larger down payment if the appraisal falls short of the sale price. And, if you back out, it could cost you your earnest money. While sellers may demand this condition, it could end up costing you if the home you are seeking is priced well above its realistic appraised value.
When navigating a competitive housing market, it's even more important to make sure you're maximizing the value of this purchase with a low interest rate and affordable terms for your mortgage. As a not-for-profit financial institution, your local credit union offers competitive mortgage rates and terms that may beat out existing offers from other lenders.
Not a member? Join today by opening a checking account.